Happy Tuesday!
Today I'm sharing with you a quick card set I created together with my mom when she was here visiting last week.  She was needing a variety of cards to keep on hand, so we picked up some basic supplies (a set of ivory cards & envelopes and some cute die cut labels) and set to work!  Mom had never had a chance to play with Color Burst before, so we decided that would be a fun medium to work with!  We used some small pieces of watercolor paper and experimented with a variety of colors & techniques- so much inky fun! The cards I'm sharing today feature one of Mom's favorite color schemes, teal/aqua & purple.  I hope you like them!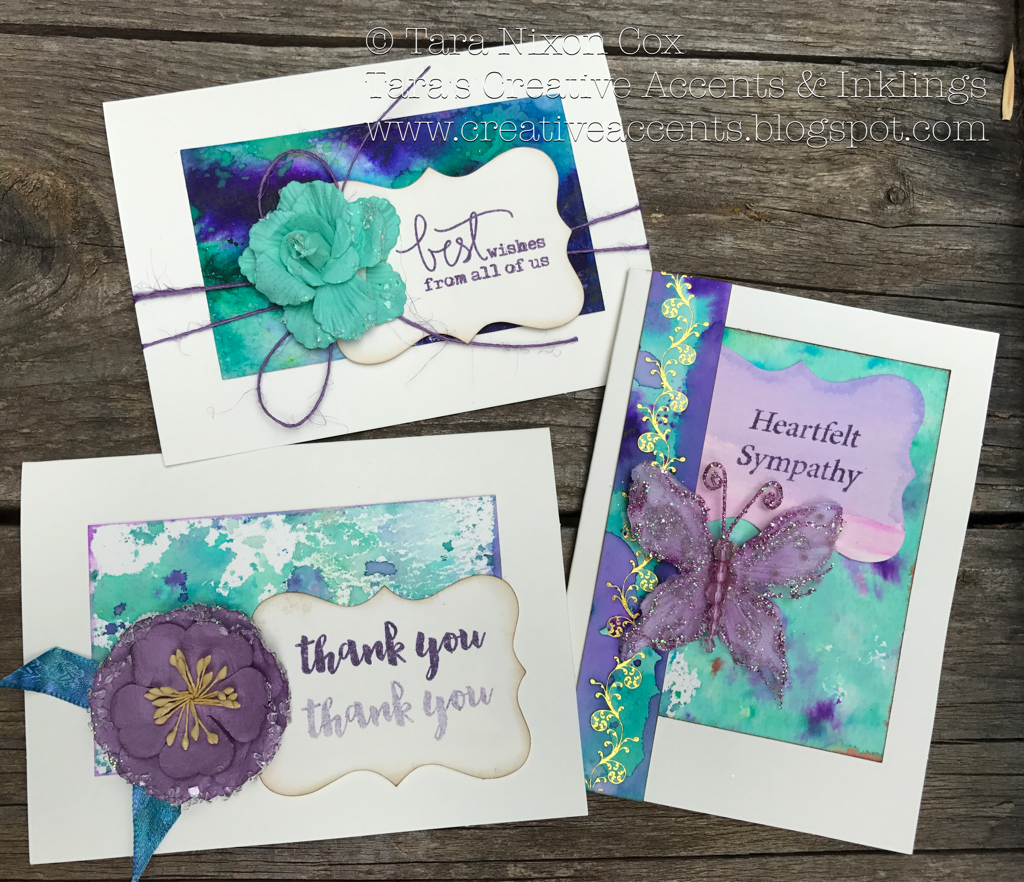 As you can see, we stamped sentiments on the labes and embellished them with some pretties by Prima.
Here's a closer look at the cards… and my cat who wanted to help with the photos 😉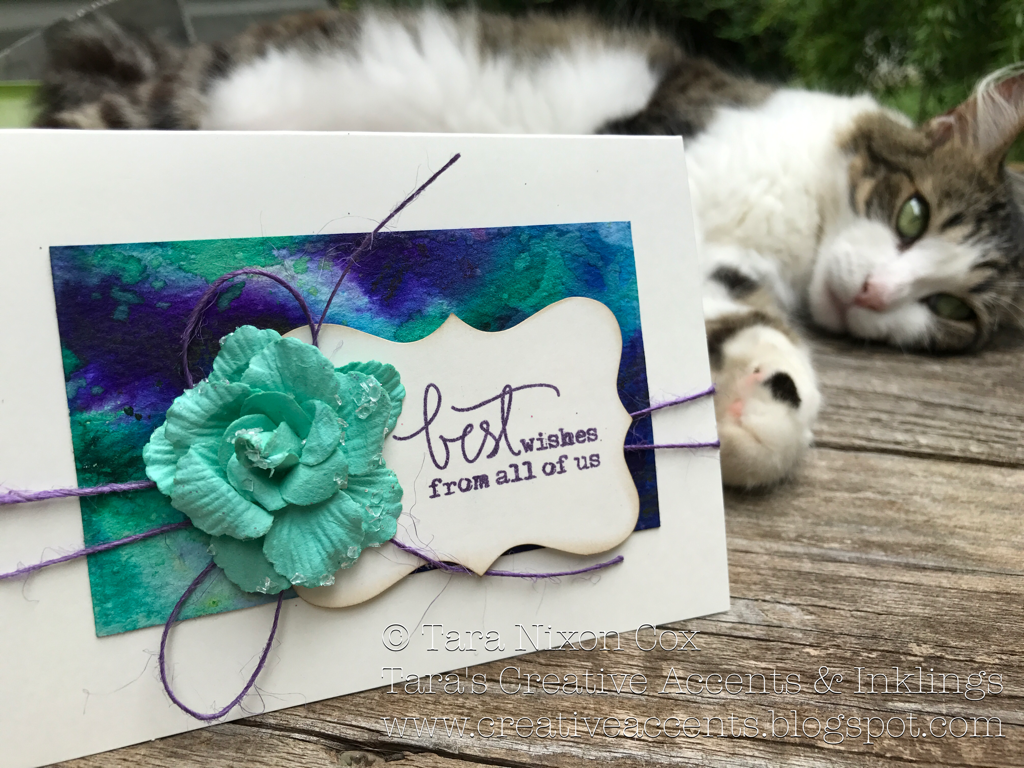 You can see some subtle patterns in this one from applying an inky stencil and some salt to the paper while it was still wet.  I almost didn't cover the background at all, it was so pretty!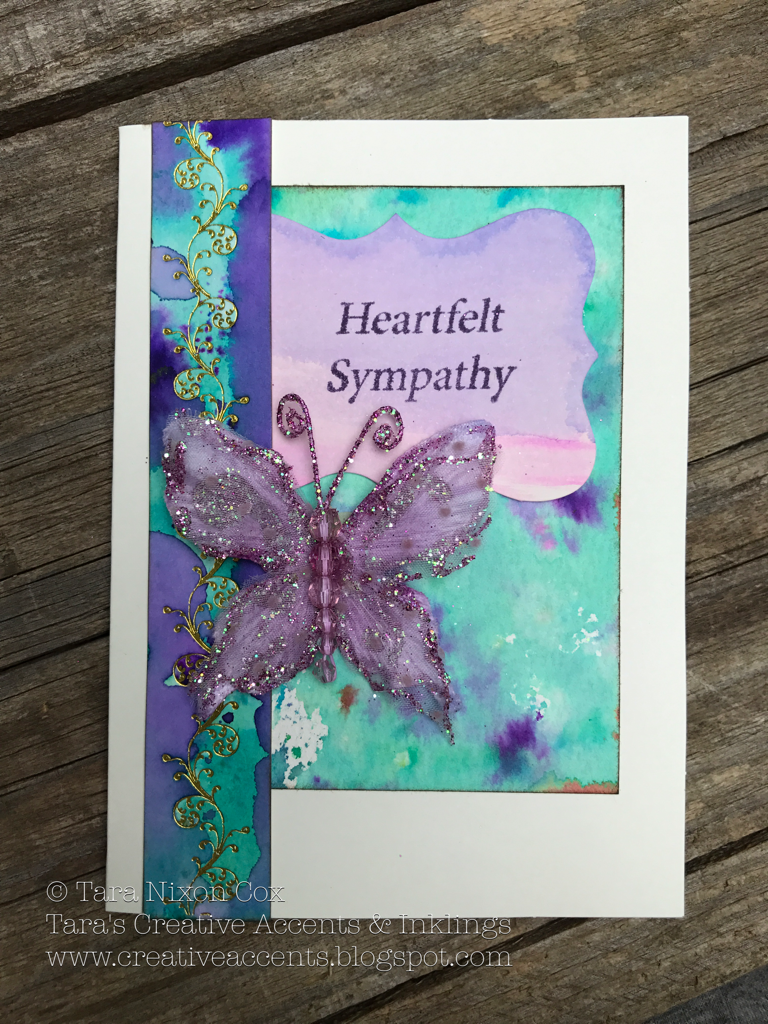 I had some resist design paper we used for the border on this one, similar to designs you will find in the Prima Paintables pads (which are 40% off right now!). I used some watery ink spots from my craft sheet to add subtle color to the die cut shape.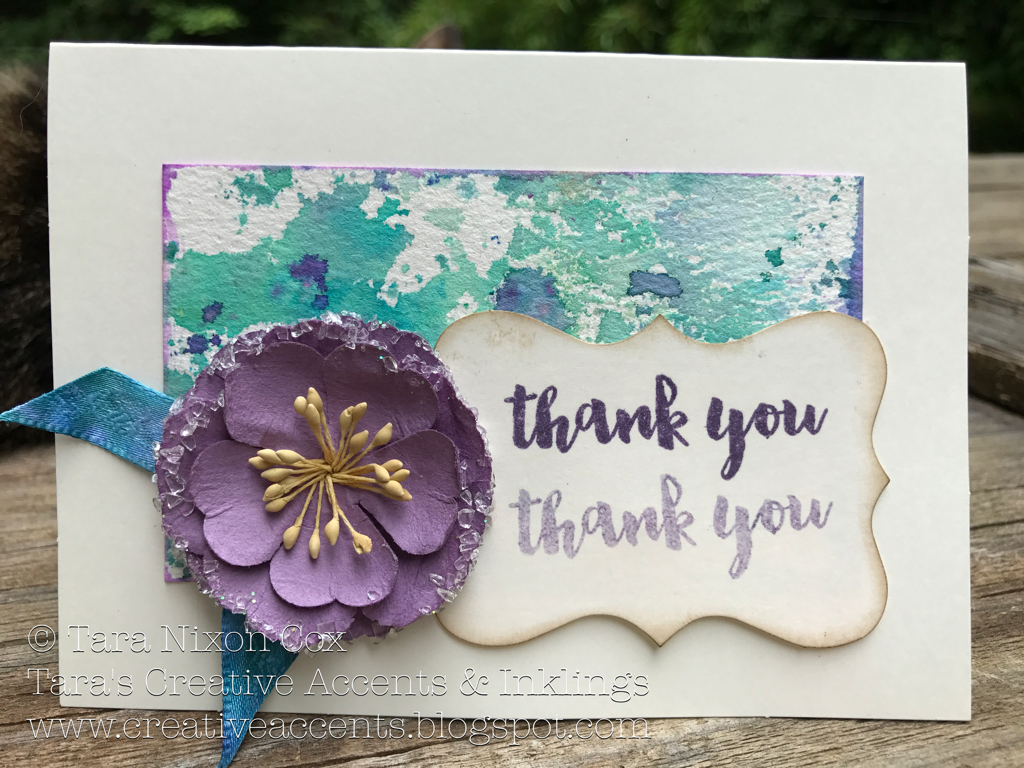 This final card has a softer look, from picking up color that was left on our craft sheet after applying just a small amount of Color Burst to the paper.  The ribbon was also inked up using that leftover color 🙂

I know this final photo isn't very good… but I had to share how helpful and accommodating Miss Abbey was while I was trying to take pictures.  LOL.   I have another group of cards I'll share on another blog post that includes her as well!  Usually I can work around her, but she must have known I needed the photos right away so I could pack up the cards to send home with Mom!  I hope this helps you see how using a few basic supplies can allow you to create a fun variety of cards to have on hand!  Sentiment stamps can be your best friend… and pretty embellishments make putting it all together really easy!
Inky hugs,
Tara
Supplies used:
Cards & Die Cuts
Resist finish paper (like Prima Paintables here, here, here and here!)
Color Burst brights & Earth Tones
Assorted Sentiment stamps (this one would be great!)
Dusty Concord Distress Ink
Assorted ribbons & flowers from the stash 🙂
Ranger Non-Stick Craft Sheet
Tags: card set, Cards, color burst, Tuesday with Tara