Happy Tuesday!  I hope you've had a great weekend!  I'm back with another Crazy Bird card, this one will probably remind you of one I shared a while ago… the techniques are all the same, but I mixed things up with color and a different bird stamp as well.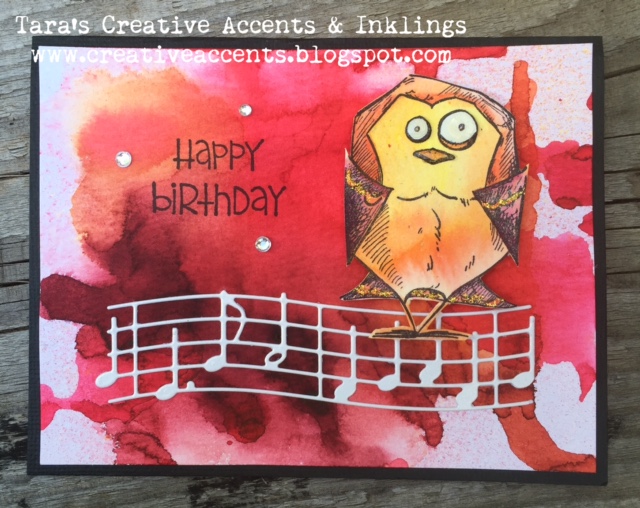 The background on this card got away on me a bit, so it's not as 'clean' looking as the other card, but the extra drips of color are pretty fun!  I made a note to use less water and Color Burst to start with, and add more if needed later on!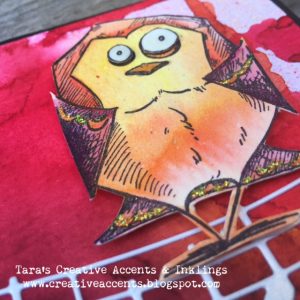 Here's another look at my little crazy bird- his body was colored up with a subtle spritz of Color Burst as well, then I added some detail and color by picking up excess ink off my kraft sheet.  Stickles & Glossy Accents added the finishing touches to this crazy cutie.
(materials and techniques are all the same as you'll see on this post)
Have a fabulous week- see you next Tuesday!
Inky hugs,
Tara
Tags: Bird Crazy, card, stamps, Tuesday with Tara