Happy Tuesday!  I realize that the Father's Day holiday got ahead of me and I didn't share a masculine card with you in time to help ya out with some inspiration… but I am a firm believer in 'better late than never' so here is a simple Father's Day card idea for you- it's a versatile one because it shows a simple gift card holder concept that you can use with any edge/border die on a card front!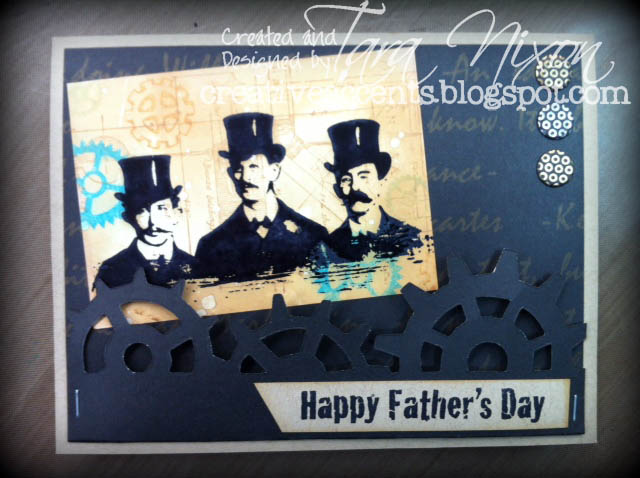 I used a double sided patterned paper (one side was solid black) as the base layer on my card, but you could use cardstock and stamp a design on one side of it to get a similar look.  Select your edge/border die (I used a Tim Holtz On the Edge die) and cut it from a piece that has already been trimmed to the width you want (I tend to leave a 1/4″ edge around my layer, so would trim it 1/2″ narrower than my card is). If you have a sentiment you want to include below the edge, be sure to leave space enough before scoring a fold in your paper.  When you fold this piece forward, you can seal it on both edges to create a pocket.  I used Tim's Tiny Attatcher here.  Trim your pocket panel to size if needed, and adhere to a card base.  Add a simple stamped image and embellishments to complete the design.  You can see the pocket in action, holding a gift card, in the next photo!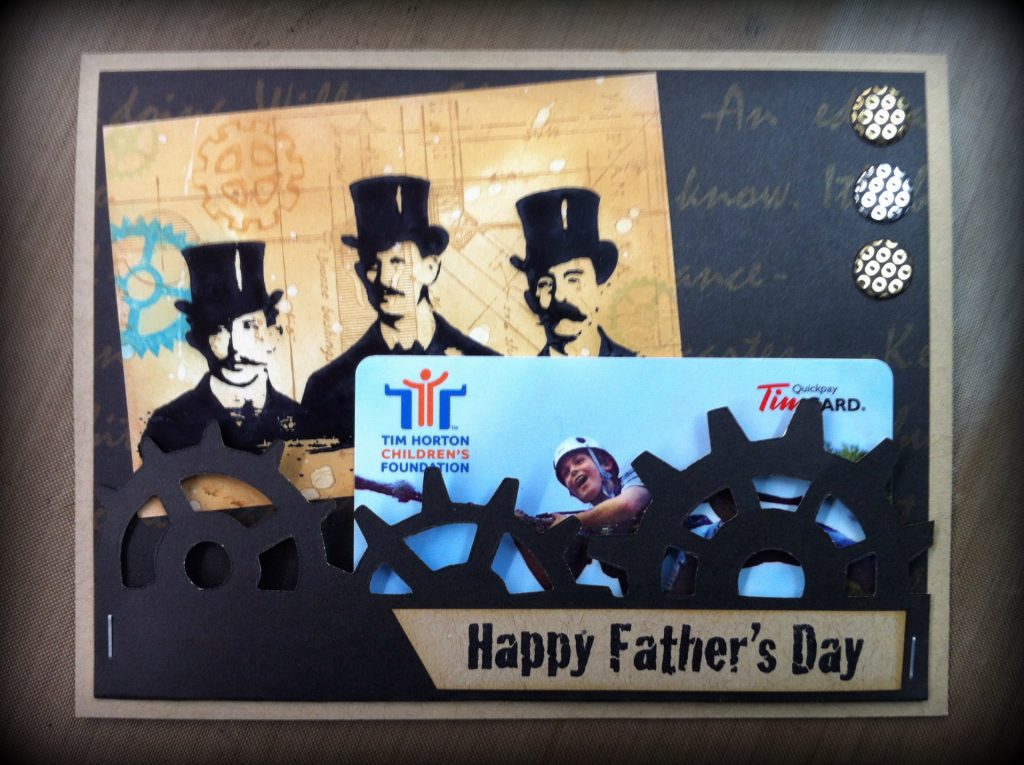 The stamped images are a combo by Tim Holtz & Stampendous.  Hope you can take some inspiration from this card 🙂  Have a creative week!
Inky hugs,
Tara
Tags: card, dies, gift card holder, Sizzix, tim holtz