Happy Tuesday!
Today I have a set of thank you cards to share with you- this post is a bit heavy on photos, so I'll keep the words to a minimum to even things out a bit 🙂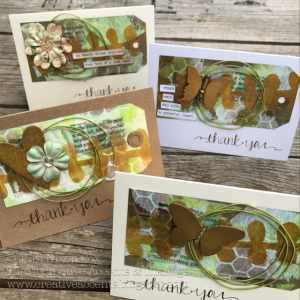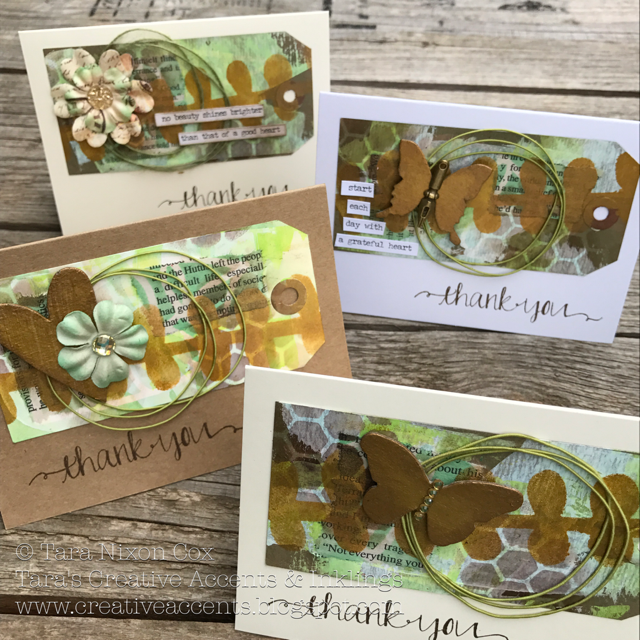 I found myself needing some new Thank you cards for my stash, but when I started on two cards it turned into four… so I decided to share them all with you!  I've used a variety of paints and stencils on tags to serve as a focal point for my cards. I squeezed a bit of lime and white paint onto a tag, then used an old gift card to scrape the paints across the tags. A little paint goes a long way, so I grabbed some more tags and kept going!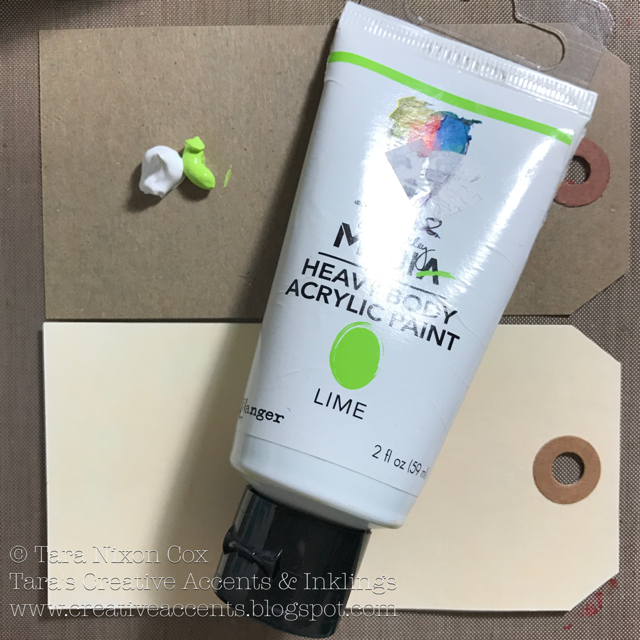 Here's a few shots from my process- added collage papers, applied Distress Ink over a mask, then added gold paint through a stencil.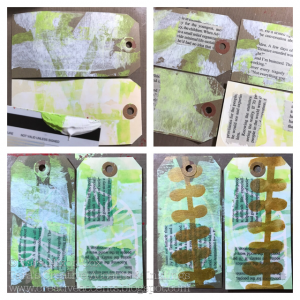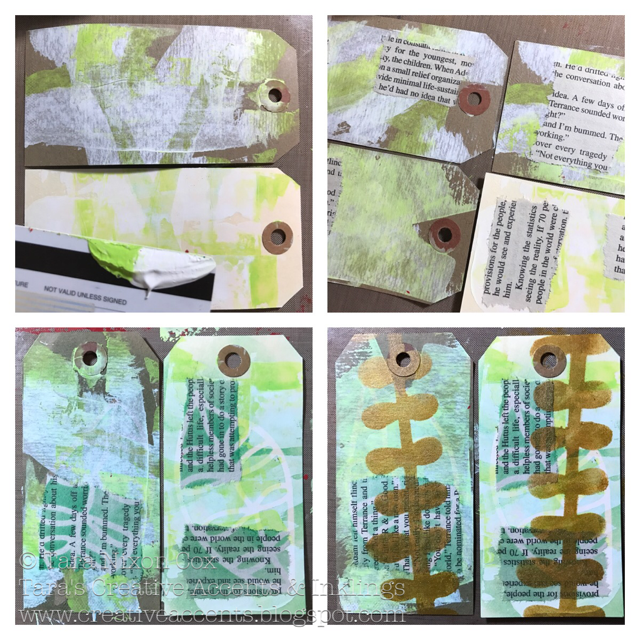 I finished off the background with brown Distress Ink applied through a honeycomb stencil.
While the tags were drying, I die cut some shapes from cardboard and painted them gold as well.  I finished them up with a mix of wire, jute, and embellishments…
One the tags were complete, I added them to blank cards which I had stamped thank you on. I love how they are all so similar and yet unique. I also love that some of them are already in the mail for much needed thank yous!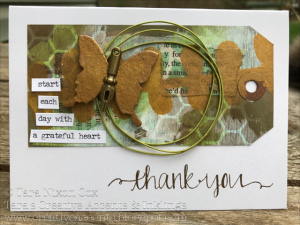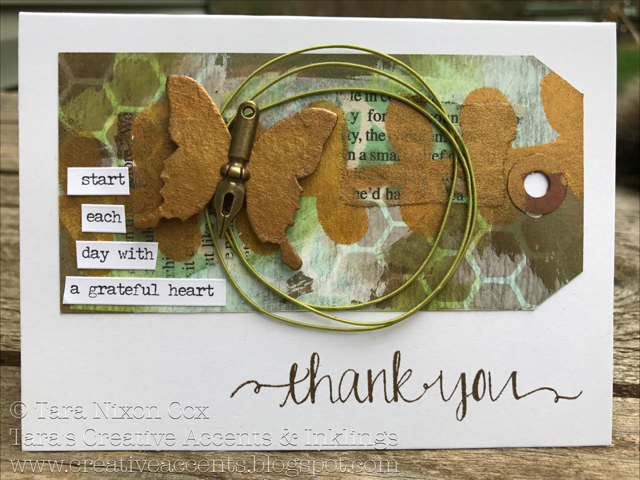 Hope you enjoyed my cards and maybe they'll inspire you to stock your card stash…
Inky hugs,
Tara
Supplies used:
#5  tags and blank cards
Assorted stencils like this (I went with a leafy theme)
Honeycomb or mesh stencil
Ground espresso Distress Ink
Assorted die cut shapes & embellishments
Sentiment stamps. (I used Oh happy Day by Avery Elle)