Happy Tuesday!
I apologize in advance if extra bits of spring goodness are peeking through on my projects, especially if it's feeling like you are in the middle of a never-ending winter!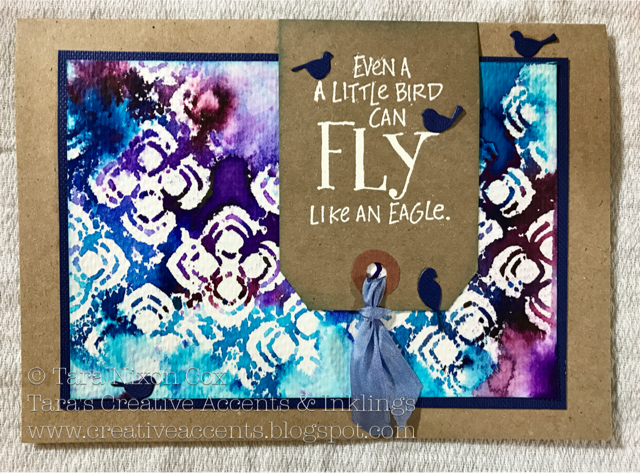 The background of this card is a bold abstract I created using Color Burst and a stencil.  If it looks familiar, it's because I made a variety in one sitting and have been creating cards with the pieces as inspiration strikes!  Any stencil with a bold, open design would work great for the "sprinkle & spritz" technique I've used.
Here's a close up of the white embossed sentiment and some of the cute little die cut birds…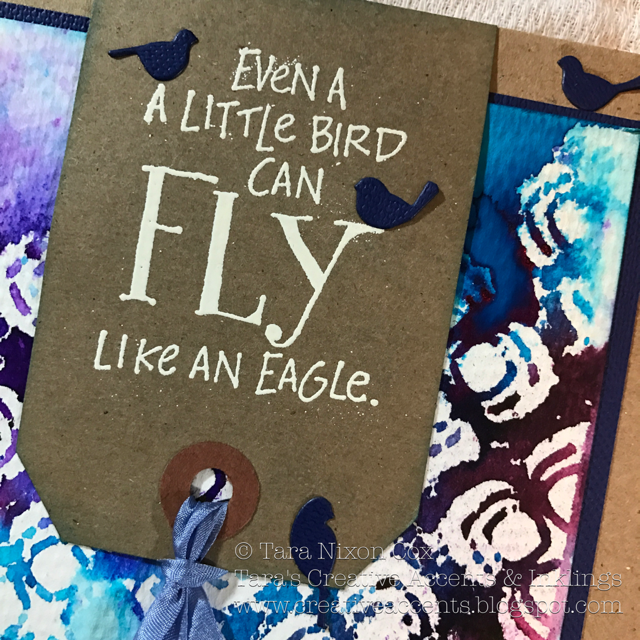 These little birds are such a fun addition to a card!  I feel like I need to invest in more birds to go with this sentiment… these are by Memory Box, and while they aren't in stock I'm sure Raya could help you buy something similar 😉
if you love a good discount (don't we all!?!)  check out the current specials on the online store here!  There's a ton of new stuff arriving these days, I know my wish list is a whole lot bigger than my budget… lol, I hope you don't suffer from the same affliction!
inky hugs,
Tara
Tags: birds, card, color burst, Tuesday with Tara