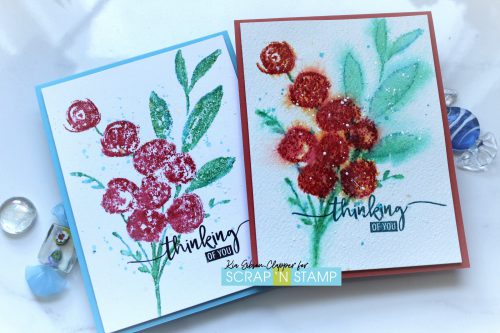 Are you ready for some Abstract Florals, made easy with a Penny Black Brushstroke stamps and Tombow markers.
My thought process for both of these cards was my favourite watercolour look, being abstract painting, this time done using a stamp instead of freehand.
I did the card on the right first using Arches cold press watercolour paper and the markers along with my Misti. Starting with the leaves I coloured using turquoise and green. I then spritzed the paper and the stamp with water and stamped, then held the piece up horizontally spritzing the colour on the leaves and stem giving the abstract look. I then dried the area with my heat gun.
Moving on to the flowers, I added three layers of colour. The first colour being Orange, spritzed and stamped, the second Yellow, spritzed and stamp and the final being Dark Pink spritzed and stamped. Again I held the piece up and added more water to the colours allowing them to bleed out.
Once dry I did the splatters using the turquoise marker and water, added in Gold Perfect Pearls mixed with water then splattering on Gouache mixed with water. Finishing off I stamped the sentiment using VersaFine Clair ink in Warm Breeze then attached the card to a coral base using foam tape.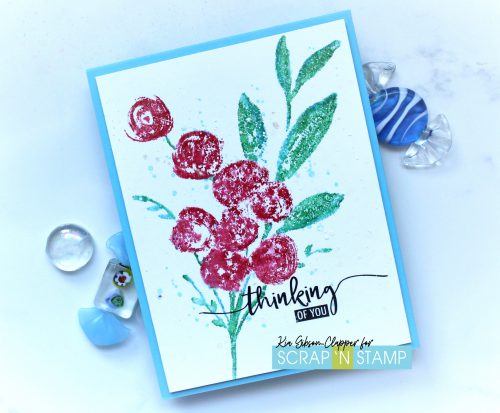 For this card I used some of the same techniques, however as I am working with Neenah cardstock I cut down on the water considerably.
I coloured the leaves and stem as previously, using the turquoise and green along with a light spritz of water. For the flowers I used a red marker only. But before colouring I spritzed the floral part of the stamp with water and stamped on the card panel. This activates the card stock, leaving texture where the flowers will be.
I then dried the stamp and coloured using the red marker, and stamped. I did not need more water as the cardstock was still damp from the spritzing. I dried the panel then stamped the sentiment using VersaFine Clair ink in Nocturne and attaching to a turquoise card base using foam tape.
I enjoyed making these cards and I hope you have enjoyed them as well. Following are Affiliate links to the store for the products that I have used for this card today, at no extra cost to you.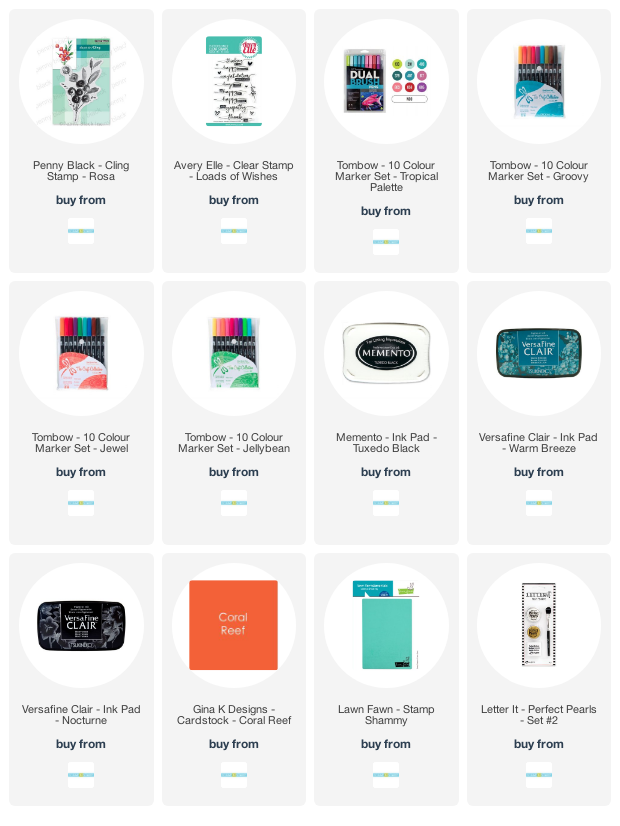 Tags: DT Kia, Tombow Markers DT Kia