Happy Blog Hop Day and Happy Fall Y'all!  We are excited to be celebrating all things FALL with you today!
We have a couple talented bloggers & card makers joining us as guests in the hop today in addition to our regular creative team members.  As always, there is a chance to win prizes and we are randomly selecting a winner for a $50 gift certificate from among all the comments left at each of the blogs.
There's a SALE this weekend too!  Saturday is World Card Making Day so there will be tons of great products on sale 20-50% off in the online store!  Be sure to check it out!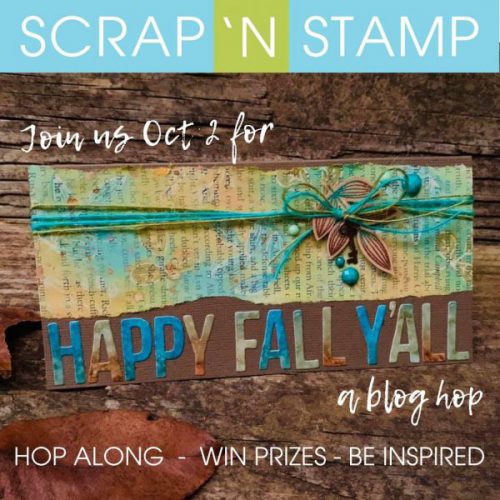 I'm the lucky one to kick off the fun, and as you may have gathered from some of my recent cards, I'm featuring Autumn Blessings by MFT once again!  I had a card idea in mind, but tweaked it a bit at the end and added some PSL vibes 😉 so I hope you like it!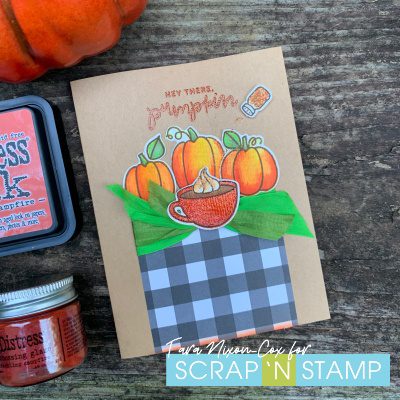 I colored up the pumpkins from the MFT set and the Pumpkin Spice Latte stamp by Lawn Fawn with Distress Ink & water.   They were all stamped on water color card stock with Archival Ink.  I cut them out with the coordinating dies.  I decided afterwards that this would be a fun project for Distress Embossing Glaze, so I used Clear Embossing Pen to color in the mug and glazed it to give a nice shiny mug!  I used the glaze over Clear Embossing Ink on the sentiment, which I stamped directly on the Kraft card base.
I really wanted to pair these pumpkins with Buffalo Plaid, but my new stamp didn't arrive in time (I'll have some fun with it in the near future though!) so I found some patterned paper to use.  A touch of silk ribbon and some glitter (Distress Stickles are the perfect 'spice' here… they are discontinued, but still a fave of mine.  Buy some if you find them!) are the finishing touches for my fun FALL card!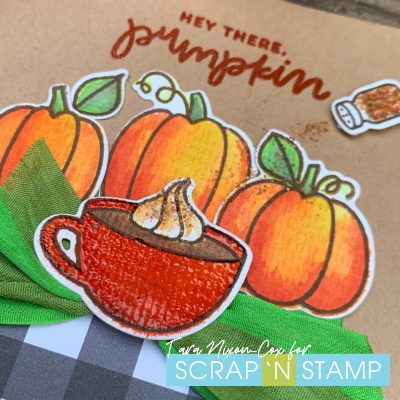 I'm not gonna lie, autumn cards are my favorite… so I know that everything the girls have for y'all in this hop will be completely fabulous!  Next up is a visit to see what Susan made!  Here's all the links if you get lost or need to take a break along the way 🙂
Happy Hopping!  Don't forget to leave comments for your chance to win the $50 gift certificate!
Inky hugs,
Tara
Just for fun- the card featured in our hop graphic this month is actually the card I made for our October 2019 Blog Hop!  You can visit that hop for extra inspiration when you're done with this one 🙂