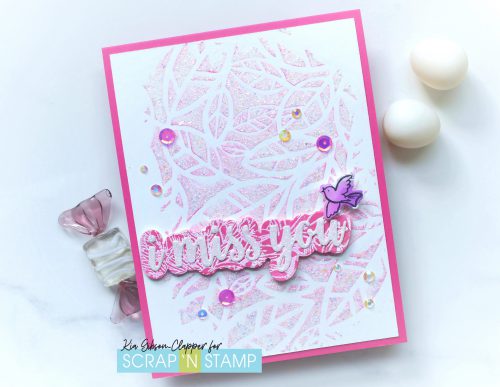 Hello, Kia here with you for day 22 of the Random Act of Cardness challenge. Today the words are "Missing You".
No doubt we all miss our friends. Like you I miss my friends a lot. I have seen some of them randomly, but not nearly enough. So, being a card maker, I remind them I am here by sending out cards.
Starting with the background, I inked the front of my stencil, which is from Picket Fence Studios, using Distress Oxide ink in Picked Raspberry. I did not apply a heavy layer, as I wanted the colour light. Placing the stencil, inked side up, over Bristol card I then applied the Stickles with my palette knife, applying it randomly to the card front. The wet in the Stickles drags the ink along with it, which in turn gives the colour on the card.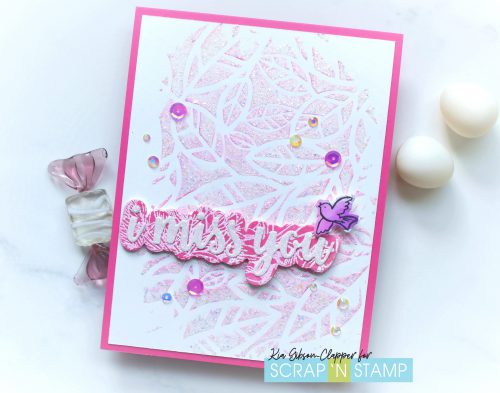 I then set the piece aside to dry and moved on to the die cuts. From left over scrap paper that I used to make this card, I die cut the shadow for the sentiment and sponged on distress oxide in Picked Raspberry until it was dark enough.
Using White Glitter card I die cut the words, and attached them to the shadow using Nuvo adhesive.
Also from left over scrap I stamped and die cut the little bird, which represents my bird CC. This leads me to why I have eggs in my photos. CC has been laying them over the last few days. So far she has had 4, but with no male they are not fertilized, hence I remove them from her. This is her second clutch, which is quite normal.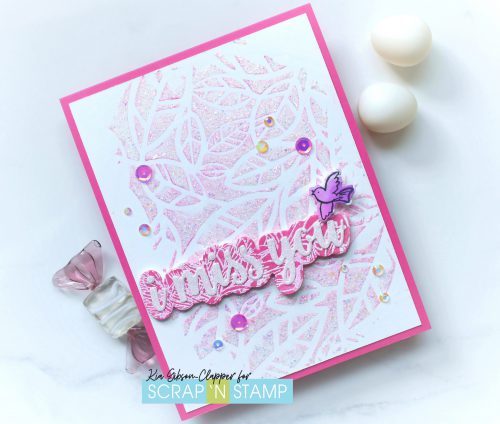 To finish up I attached the stencil background to my darkish pink card base. I then attached the sentiment using foam tape, and the little bird using foam squares. A scattering of gems and sequins finished my card.
This was a fun card to make for today's post, and I hope you enjoyed it as well. Following are Affiliate links for the products that I have used for this card, at no extra cost to you.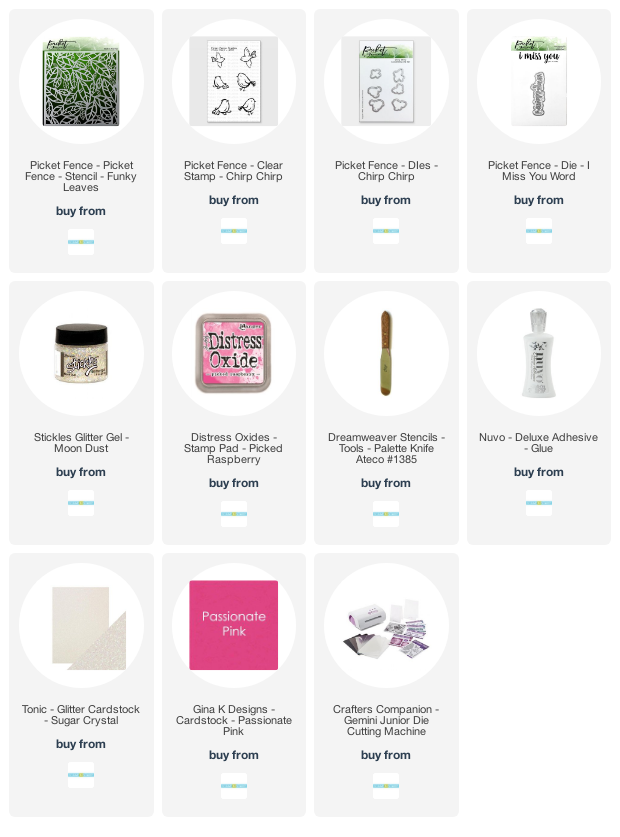 Tags: DT Kia, stencilling