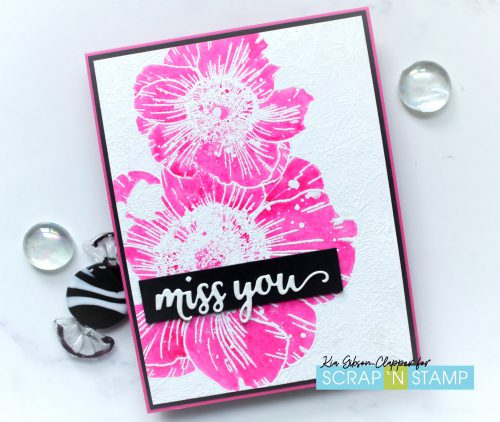 Hello all, Kia here with you today to share this card. I was suppose to post last week, but missed my day. Me bad! I am making up for that post today.
I am using Colorado Craft Company Big and Bold Anemone Floral stamp, which I stamped and heat embossed in white using Arches Cold Press watercolour paper.
I used Daniel Smith Opera Pink to watercolour the flower, going around the pieces on the flower that are part of the background. For the white background and the pieces of the background on the flowers I painted using Dr. Ph. Martin's Bleedproof White watercolour.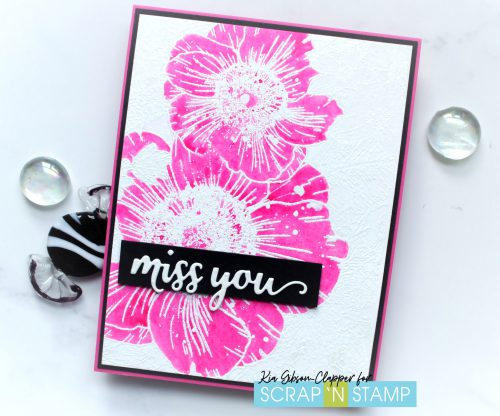 To ensure good coverage I did 3 layers of each colour. I then allowed the piece to dry, before doing splatters using the white watercolour. A size 8 brush gave me the large splatters, and a size 4 gave me the smaller splatters.
I then matted the piece with Gina K black card and attached to a pink card base. I then die cut the sentiment from watercolour paper and glued it to a strip of the black card using foam tape to attach to the card front.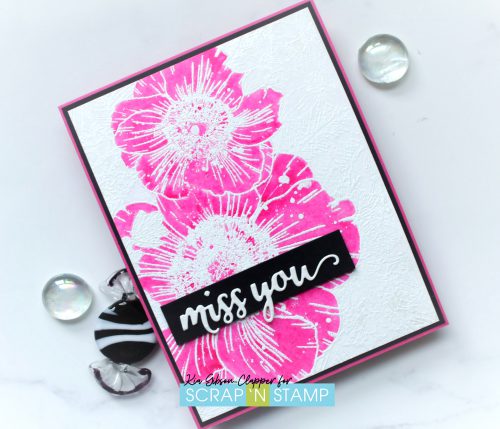 I really like how this technique gives the stamp a new look, a good way to stretch my stamping dollars.
I also took note that the Opera Pink watercolour is very similar to Zig Clean Color Brushes "Pink". You don't need to have professional watercolours to make a card like this. The Nuvo Aqua Brushes also have a Pink that is very close.
I hope you have enjoyed this card today. Following are Affiliate links to the store for the products that I have used for this card, at no extra cost for you.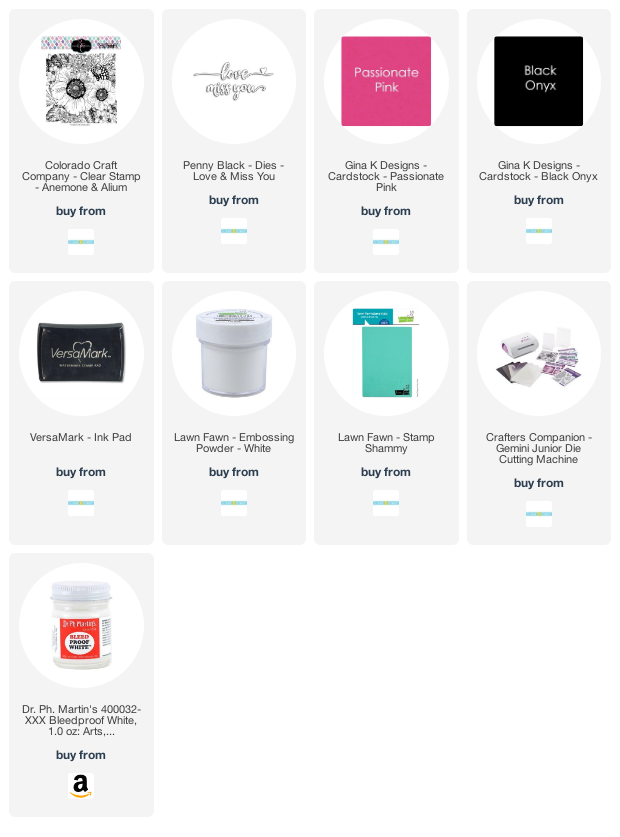 Tags: Colorado Craft Company, DT Kia