Wow, we were thrilled with the response to our Design Team call and were so inspired reading all your bios, visiting your blogs and checking out what you've created!  Thank you to everyone who applied!
Today we are excited to begin a week full of introductions, but first- here is a list of the lovely ladies who are joining our brand new Official Creative Design Team… the SNS Seven!
Amber Trubiak
Amy Almeida
Jessica McAfee Mercer
Karen Warner
Kia Gibson-Clapper
Laurie Case
Nancy Frustaci
I'll be introducing each of these creative ladies to you over the next week or so, and we encourage you to check out their blogs and instagram pages!  Today, I'm happy to introduce you to KIA!
Kia tells us she is a crafter at heart and has been a card maker since 2005.  Her work could be described as Clean and Simple, but is versatile, covering many styles.  She can be found online at her blog '
A Place for Kia
' where you can also see the work she does for other design teams she is a part of.  Her cards are bright and cheerful and I'm sure you'll find plenty of inspiration there!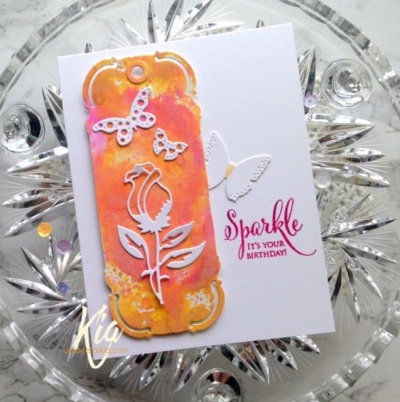 Once again, welcome to the team, Kia!  We are so happy to have you joining us!