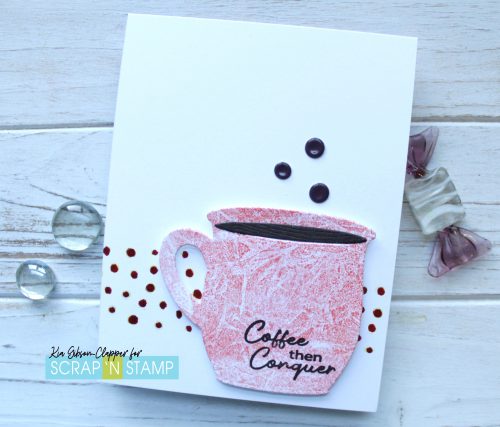 Kia here with you today for the Random Act of Cardness challenge Clean and Simple. I think everyone has a different opinion on what CAS is, but for me it is for the most part a single layer card with a lot of white space. I will add a layer if I am using Copic markers.
This card is a single layer card. I used a stencil behind the mug, did the pattern on the mug via my Gel Press. Using a fan brush and watered down Candied Apple Distress Ink I added a lot of splatters to my plate, then pulled this print. I really love the look of the splattered paint.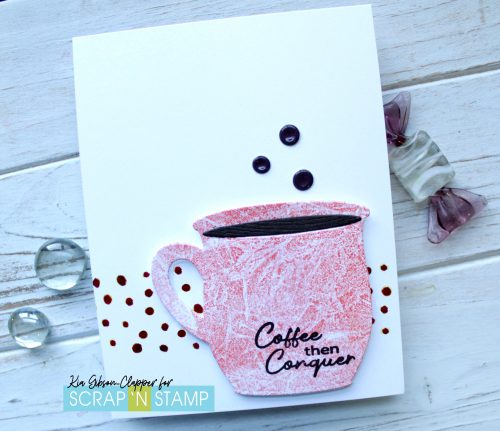 For my gel printing I use Hammermill Premium Copy paper, which is beautiful paper perfect for gel press printing. I attached the print to a piece of 100 lb. cardstock and ran it through my Gemini Jr. At the same time I cut a piece of textured brown cardstock to use with the coffee die and added it to the run via my Gemini Jr.
It looks like the coffee was just stirred. I then stamped the sentiment using VersaFine Clair ink in Pinecone on the mug and attached foam squares to the back.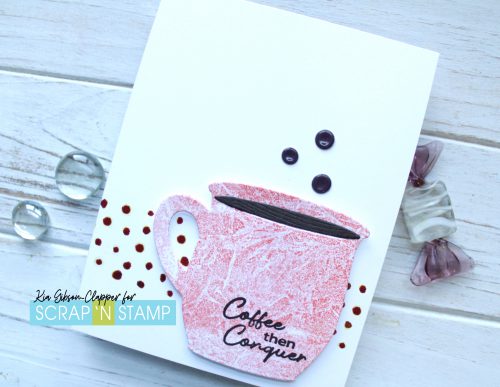 Picking circles from the stencil I used first a yellow marker, then used a brown marker to add the circles to my card front. I attached the mug to the card, then added the gel dots in brown. They look navy for some reason, and as I was doing this before dawn, I had better look at them to make sure they are brown!
I hope you have enjoyed today's card, and wish to thank you for stopping by.
Following are Affiliate links to the store for the products I have used for this card today, at no extra cost to you.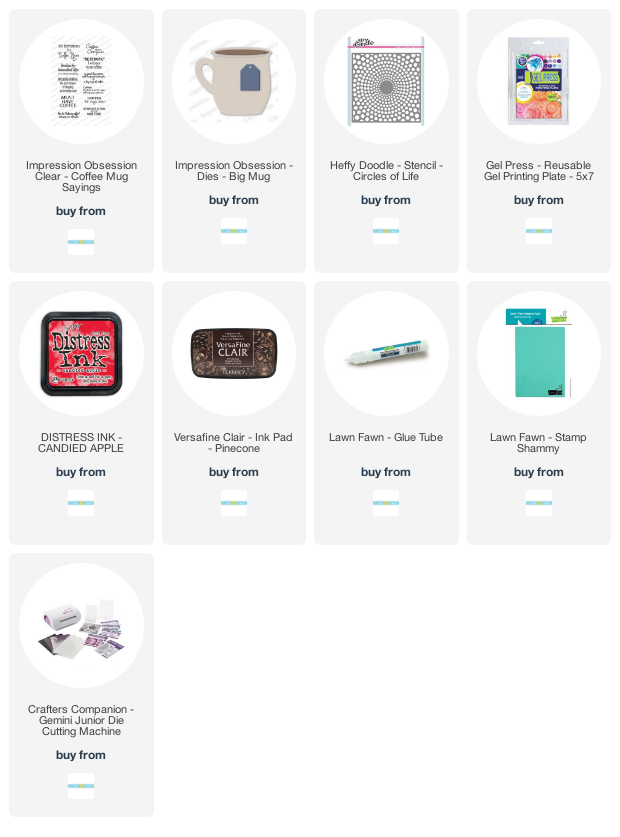 Tags: DT Kia