Hey there! We are excited today to have you joining our design team, as well as some guests & friends, as we hop to Stamp Out Cancer! We really want our hop today to bring awareness about some of the less-talked about cancers and encouragement to those who are facing them. Instead of offering any prizes this month, SNS will be donating 10% of all SALES to our team member, Nancy E's cause, a PUSH FOR THE TUSH 5K Walk/ 10K Run. You can read her story and donate directly on their website. Colorectal Cancer is not one of that is commonly talked about, but Nancy's story is a great reminder to speak up to your doctor if you have any concerns.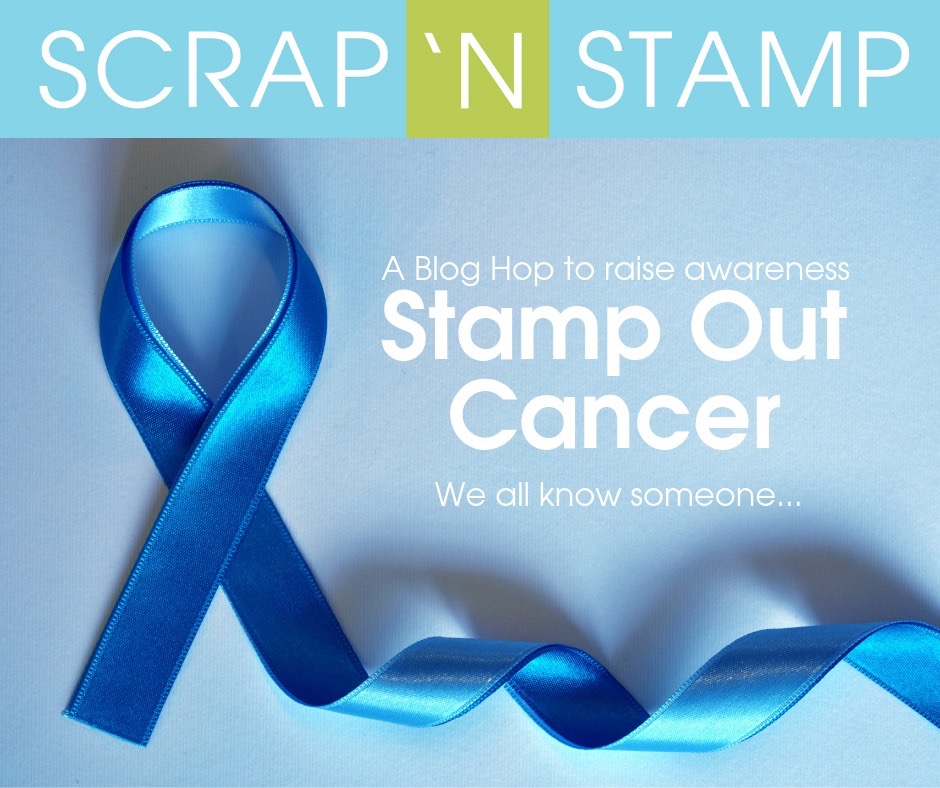 Unfortunately I haven't got a card to share with you today, but we have a great group of ladies, including several guests, sharing with you today!
Please share comments & love for these ladies along the way. We are doing something different this month and there will not be a random giveaway, however SNS is donating 10% of any purchases this weekend to Nancy's team in the "PUSH FOR YOUR TUSH" walk/run!
Enjoy the hop!