At the beginning of May, we had a Floral Frenzy blog hop here a Scrap'n Stamp…. and I had a lot of the die cuts from the card I created left over. So I decided to make all three of my cards for the blog using those leftovers. You can see here just how many flowers I had left from the My Favorite Things Stiched Blooms I cut earlier in the month…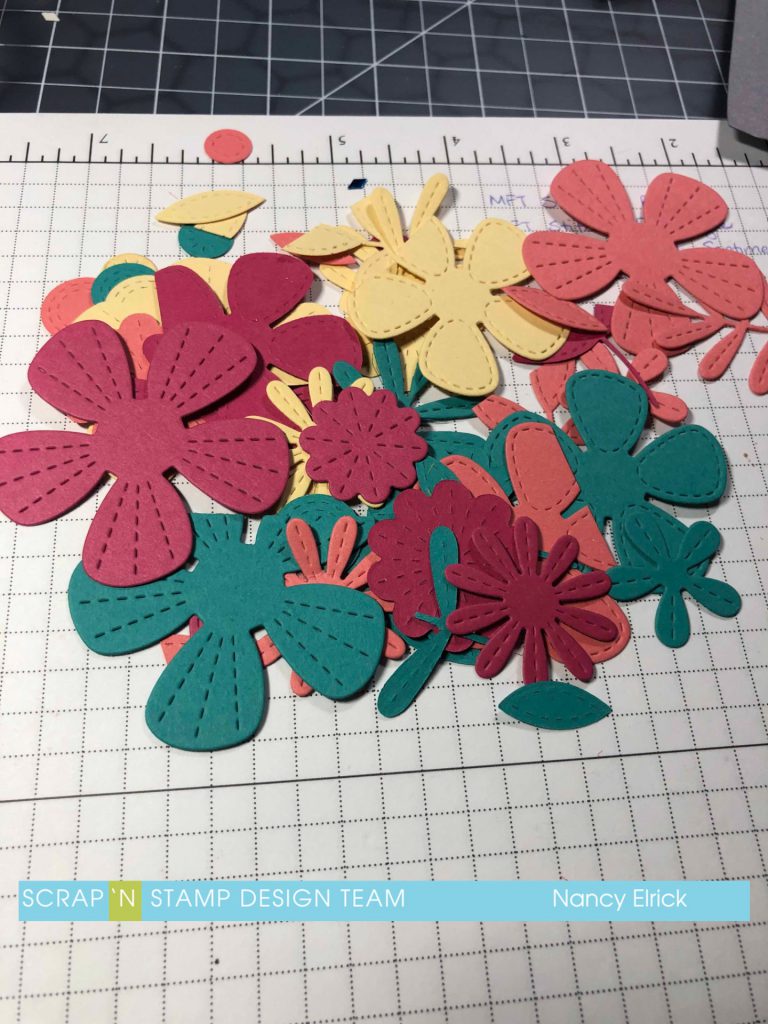 I had this card almost totally put together when a friend asked if she could get a thank you card from me… so I finished it off as a thank you card. I had to get a little creative and use my Silhouette to cut out a thanks… and I didn't save the file thanks to a computer crash so I have no way to tell you what font I used!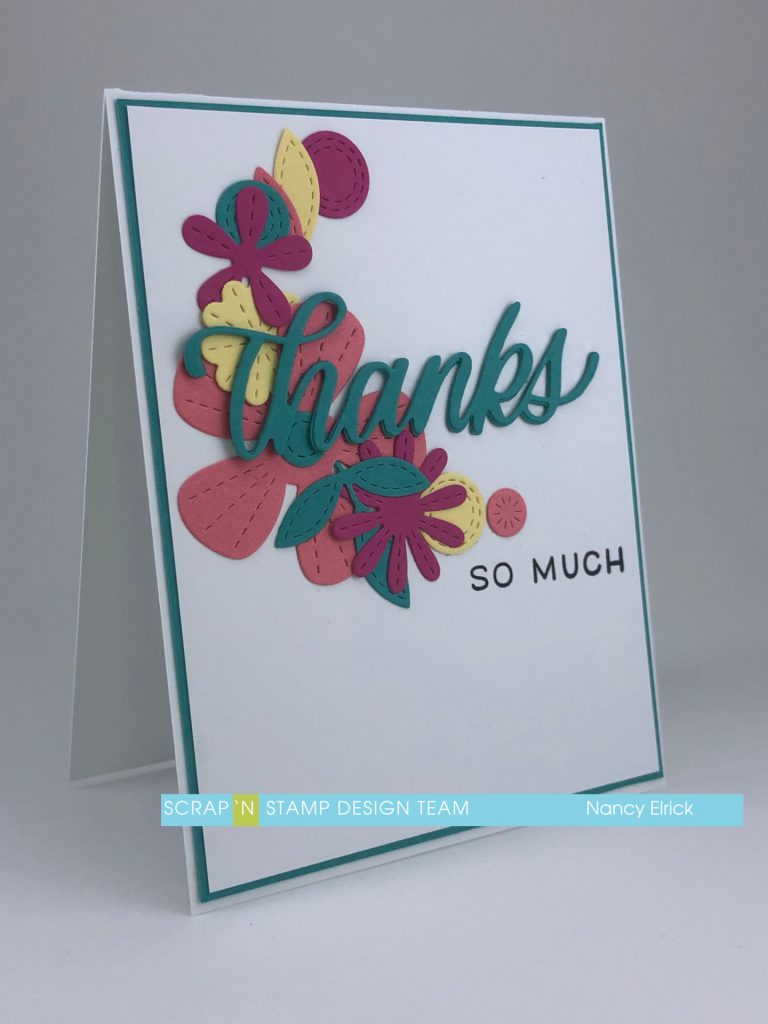 I started out with the smaller white panel and I drew a circle in the top 1/3 of the card using a pencil so that I could work with the circle shape.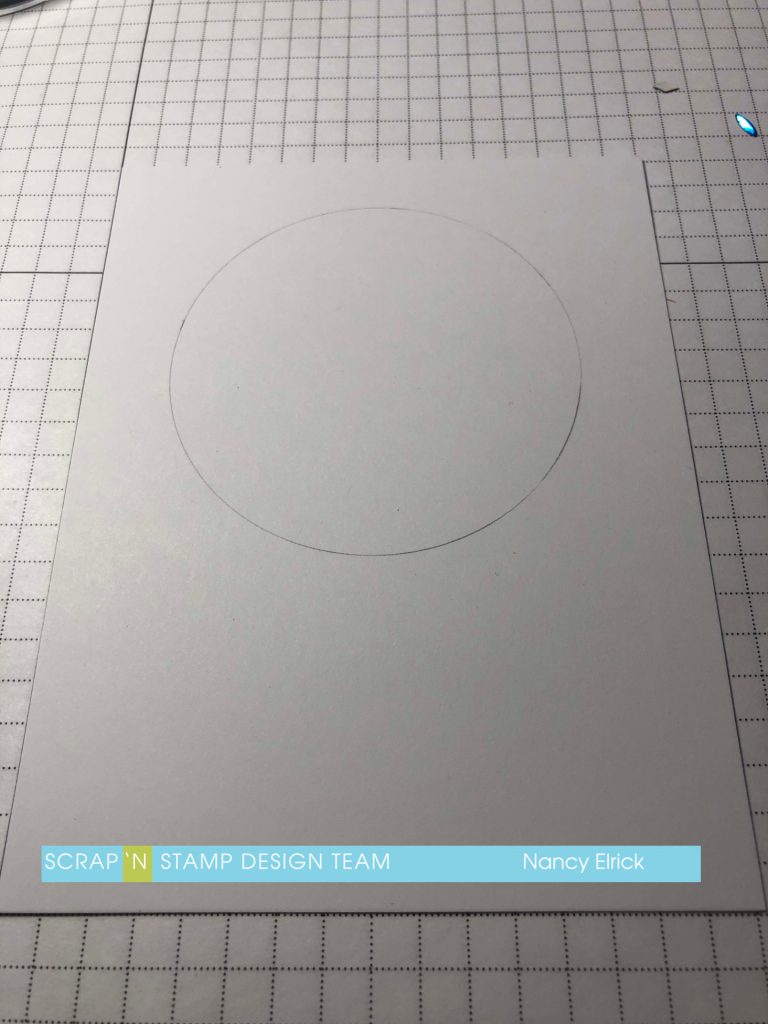 I then started playing with the flowers I had left over… layering them over and under, tucking pieces, but trying to keep along that circle shape I had drawn.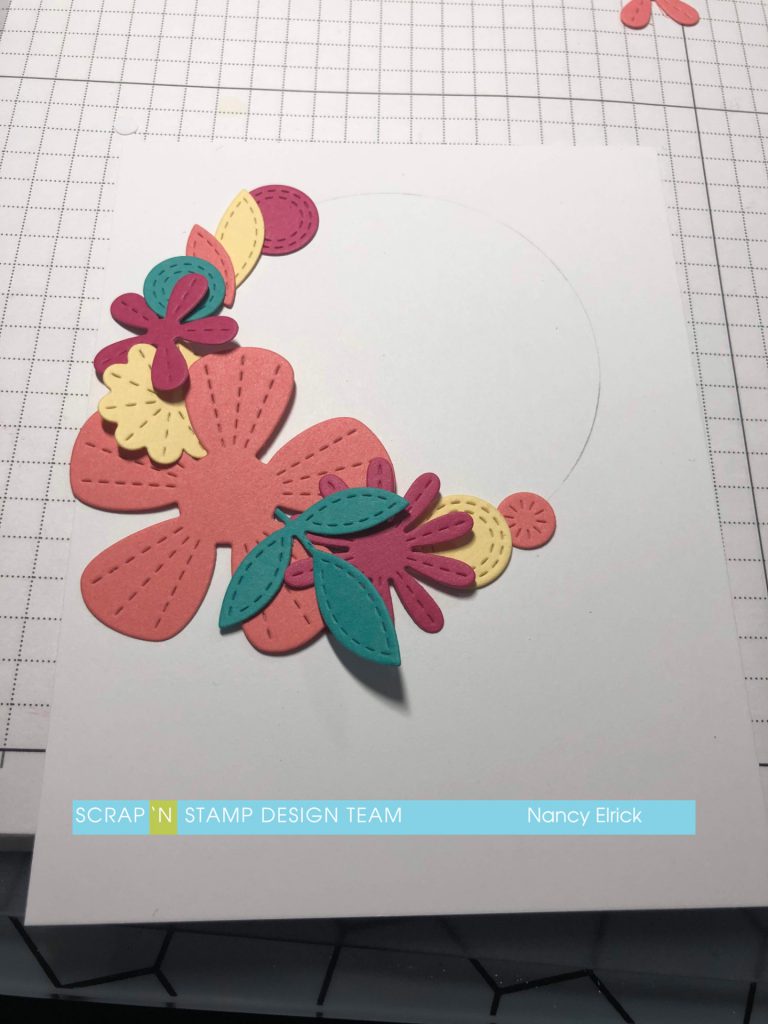 Once I had the look I wanted, I grabbed that trusty Press n Seal and laid it over top of my flowers with the sticky side against the flowers. Once I had them all stuck to the Press n Seal, I flipped it over and put glue on to all of the pieces. I then turned it over and placed the pieces back on to my card front as a grouping, rubbing them down to get the glue to stick well. I let it sit for a few minutes before I carefully peeled off the Press n Seal. I then added a little glue to the very front pieces that didn't have anything sticking them to the layer behind them.
I took time to carefully erase the pencil marks and added the green mat behind the white layer before adding it all to the white card.
And there it sat until the friend asked for a Thank You card. I cut out the word "thanks" three times with my Silhouette and glued each of the pieces together with a fine tip liquid glue before sticking it to the front of the card. I masked off part of a stamp from the Lawn Fawn Simply Sentiments set and stamped it on the card using black VersaFine Claire ink.
And I *still* have flowers left over…