Happy Tuesday! Last week I shared a quick post with a simple card featuring this stunning 'glorious garden' stamp by Tim Holtz. I created a couple other cards with it, as part of a set and I thought I'd share them with you today! All 3 cards are very simple, stamped with black ink on white or kraft cardstock and finished off with some die cut and/or stamped words. There's no coloring, but I did splatter some metallic paint for shimmer & contrast.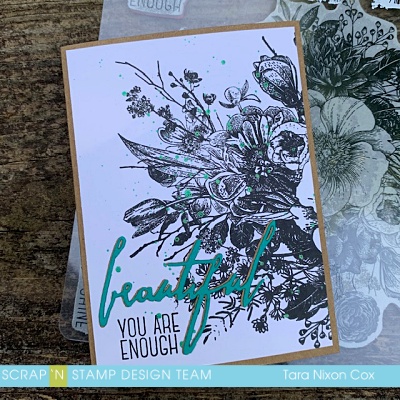 For this card, I stamped on a white panel (and found I got a much crisper image than I did on the kraft card stock) and added my sentiment with a combo of a die cut word by Tim & a sentiment that came with the glorious garden set. I offset the die cut slightly on a second cut out of kraft for a bit of dimension.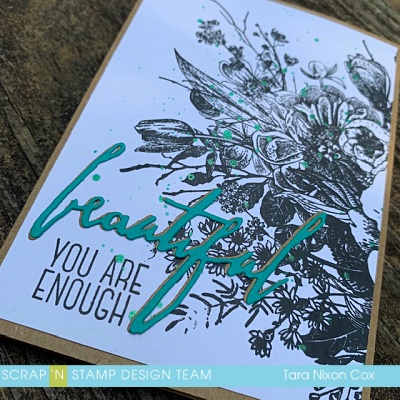 Here's the two cards together! Each card shows a bit less than half of the actual stamp design. This thing is BIG, but so beautiful!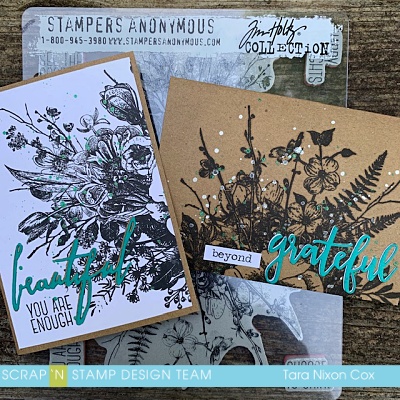 Here's the last card together with my first… it uses the negative space from the die cut word 'grateful' by Concord & 9th.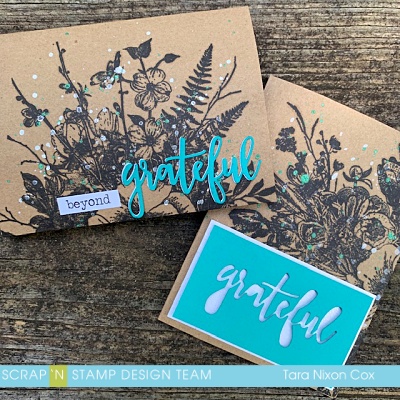 I'm a bit 'iffy' on this card, but my ink choice to stamp on the kraft made my image a bit fuzzy, so it seemed to work okay to cover almost half of it up with a sentiment. Not my fave, but what do you think? Not everything we make has to be awesome 🙂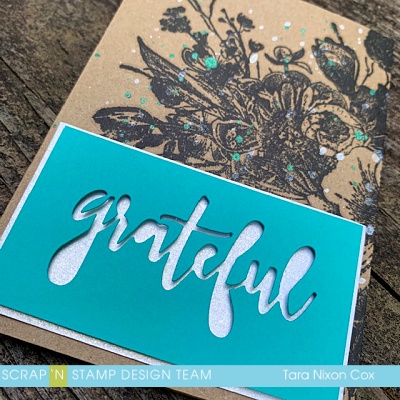 This was a fun little card set to make, and it would be easy to replicate. I love pushing the limits of a stamp/basic layout and seeing how many varieties you can get!
Inky hugs,
Tara
Tags: tim holtz, Tuesday with Tara