Happy Tuesday!  Hope you`ve had a great week and are enjoying seeing all the exciting new releases at the Creativation (formerly CHA) trade show!  I know my wish list is growing every time I look at what all the artists are sharing… so many fab new products and designs!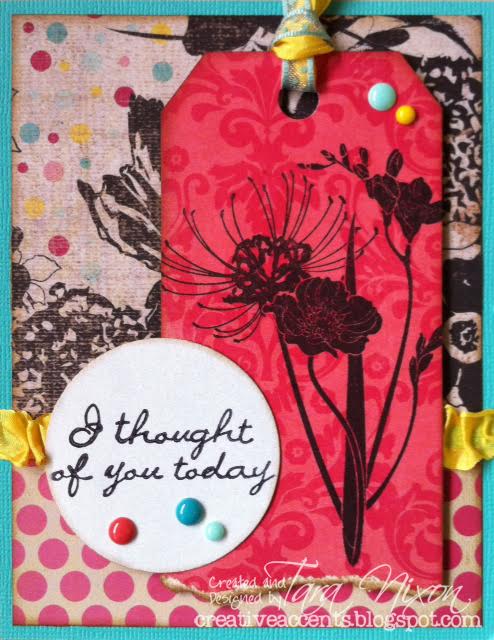 Today I`ve got a fun, simple card.  The technique is super basic… black stamping of a fabulous image (another from Magenta!) on eye catching patterned paper.  That`s it- but with the right stamp, it`s all you need to put together a great, quick card.  Cute embellishments don`t hurt either.
I`ve got a few projects in the works that I`m looking forward to sharing with you!  Hope you have a creative week!
Inky hugs,
Tara