Happy Tuesday!
Today's post is going to be short and sweet… kinda like the process of making this card!  It's a pretty quick & easy card that is great for some last minute cards.  I really wanted to demo it for you with a video, but we've had new flooring installed this week and are living in chaos right now, so I'm afraid that didn't happen!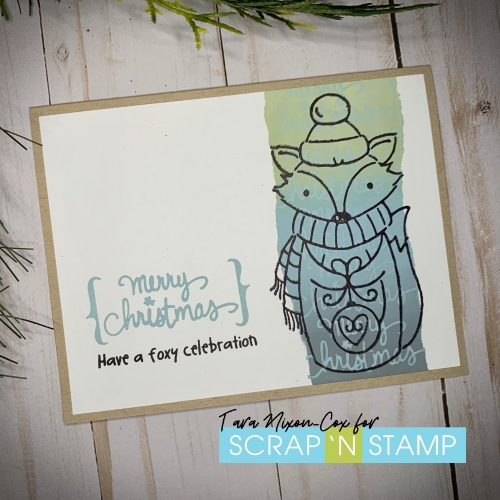 I did use a new stamp though, the sweet Foxy Christmas set by Woodware Stamps over a soft ombre of Distress Oxide Inks.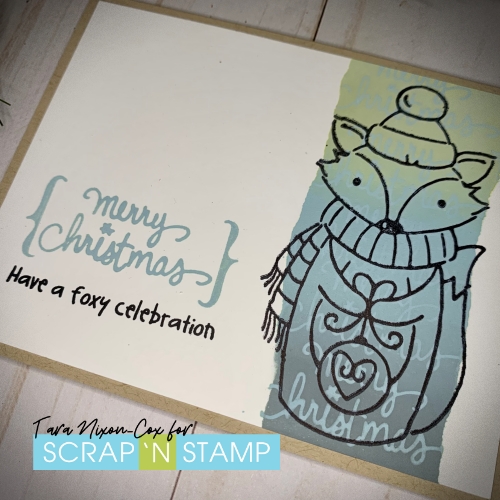 Instead of using a background stamp, like I did in the tutorial, which you can see on my original post from back in 2016 on my blog,  I stamped the Merry Christmas sentiment (this is an OLD Stampendous wooden stamp) repeatedly in the mid-tone ink.
Hope you like my 'torn' inspiration!  Have a Merry Christmas & a foxy celebration!
Inky hugs,
Tara