We are so grateful for all the wonderful comments you leave on our blog posts (it's especially nice to see real ones mixed in with all the spam we have to delete! LOL) and we're glad you enjoyed all the Christmas inspiration from the team during our Christmas in July Blog Hop!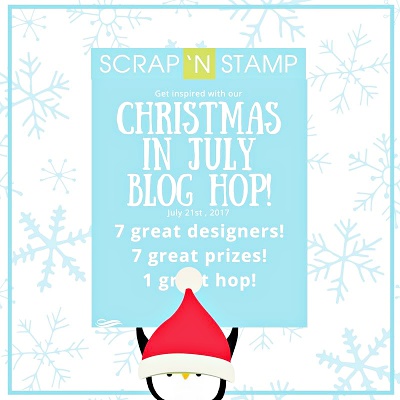 As promised, we've selected 7 winners from all the comments on our 7 blogs- each of the following will receive a fun Christmas Embellishment Package!
The winners are…
Charmaine Stack
Cindy Holmes
Elaine Max
Tonia Conner
Deborah Smart
Carol Jones
Janet Axtman
Congrats!  Send us an email to info@scrapnstamp.ca by Aug 3,2018 with 'Christmas Blog Hop Winner' in the subject and your address so we can get your package on it's way to you!