Happy Tuesday!
I've got a new take on one of my favorite quick card techniques to share with you today- it features a torn paper mask but this time I went the easy way and used a piece of Heffy Doodle Memo Tape  for my mask.  It worked like a charm and saved me the step of taping down my paper over my card!
I did a bit of experimenting, but all three cards I'm sharing use Tim Holtz's Floral Outlines stamp set (one card for each stamp) together with sentiments from the Confetti stamp set by Photo Play.  There's a wide variety of celebratory sentiments in this set, but the script ones worked best for these cards.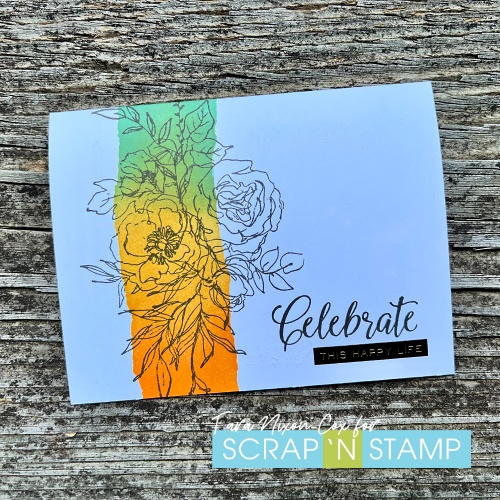 This first card is my favorite of the three… but it has a flaw that I won't point out (you may not be able to see it in the photo!), except to say that you should be careful with the first piece of Memo Tape, it's got a bit that is extra sticky!  I really like the blend of Distress Ink colors (Salvaged Patina, Fossilized Amber & Spiced Marigold) I used as well as the addition of a metallic sentiment strip to complete the card.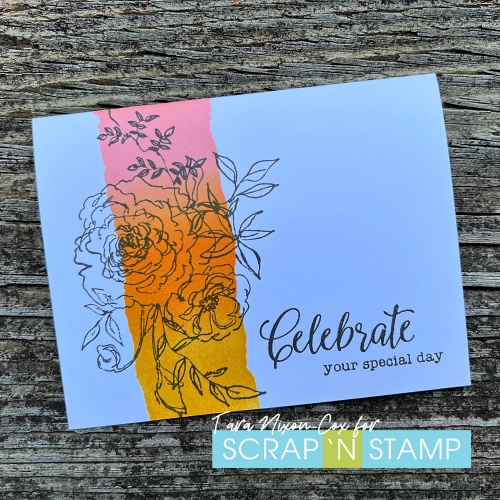 This second card features Saltwater Taffy instead of Salvaged Patina and the same sentiment with some additional small print from the stamp set.  I was really happy with the ombre effects on this and I love the way the floral design hangs over the strip of color!
Lastly, I've got a 'wish' card that uses the same colors you see above but in a different order… this blend is definitely has more orange tones and the pink almost disappears.  It would be perfect for a fall birthday!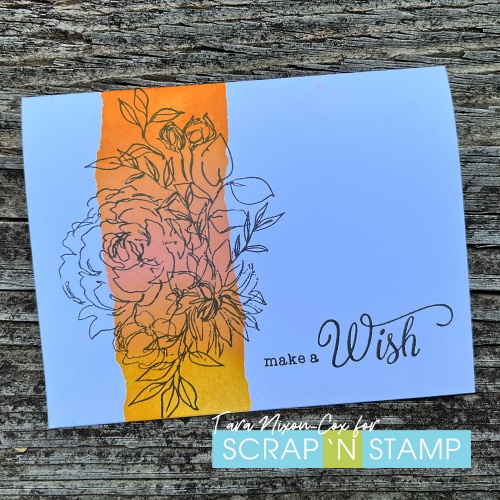 Here's the two 'Celebrate' cards together!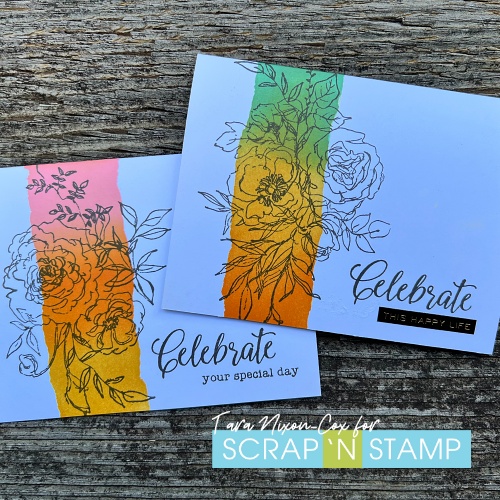 To me, this is a super quick and simple technique to make beautiful CAS cards!  I'm hoping to get it together to do a short video tutorial though in case it doesn't seem obvious to you what I did.  Or maybe a live demo sometime?  Let me know if this is something you'd like to see 🙂
Inky hugs,
Tara
*I use affiliate links when I can. If you shop through one of my links it will allow me to earn a small commission at no additional cost to you.*