Happy Tuesday!
I was inspired by a card & challenge our former design team member, Nancy, shared on Instagram to make a card with no layers a big bold sentiment!  I almost had two cards that fit the challenge, until an ink smudge forced me to trim & layer 🙂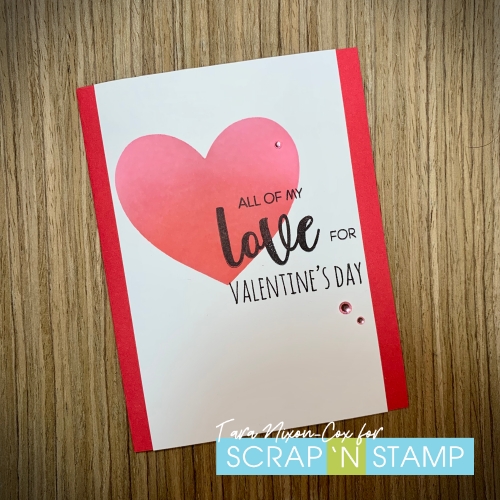 Both card were started with a heart stencil I made just by using the outline of a die cut shape as my frame to blend ink through.  I've used a mixture of Kitsch Flamingo & Abandoned Coral Distress Inks.   For this first card, I stamped over it a sentiment I pieced together from the Bitty Buzzwords stamp set combined with a Valentine's Day greeting.  A big black smudge forced me to trim it down and layer it onto a red card base, but I like the extra bit of color it gives!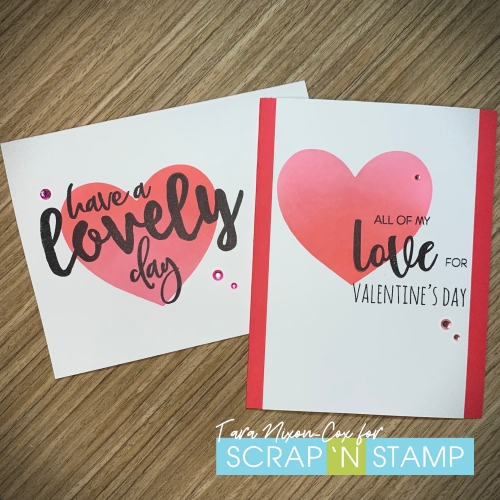 The second card was the same technique, just a single sentiment from Picket Fence "Happiness Belongs to You" set.  Both cards have a few bits of bling to finish everything off!
They're sweet and simple… hope you have a lovely day!
Inky hugs,
Tara