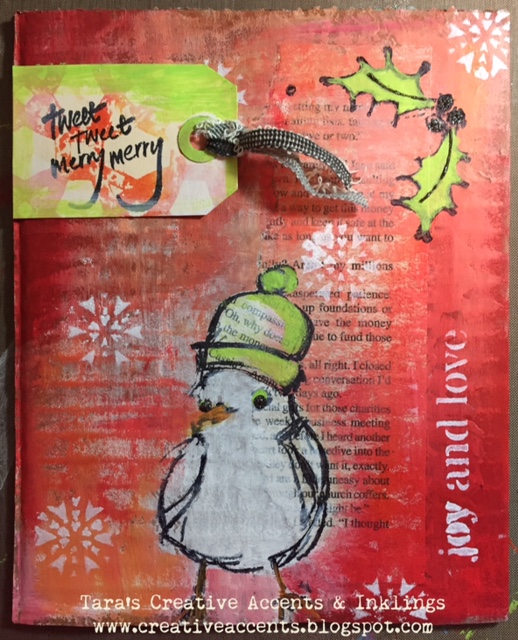 Happy Tuesday!  I've been playing with some art journaling and  thought I'd share a seasonal piece with you, once again playing with Dina Wakley's new holiday set!  The base of this piece is cardboard with book print (a paperback novel I paid 10 cents for!) and gesso.
I haven't done a lot of art journaling myself, but I enjoy the freedom it gives to just play and experiment with materials and color combinations you might not normally use.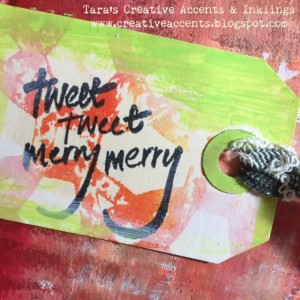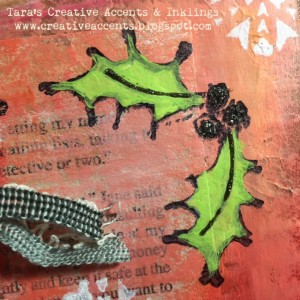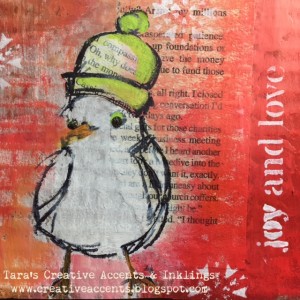 Hope you like my little winter birdie & maybe it inspires you to play!  The layout on this page may inspire some Christmas cards for me…
Happy Tuesday!
Inky hugs,
Tara