Happy Tuesday!
Did you experience/ watch the eclipse yesterday?  I didn't realize until too late that I would actually be off work during the eclipse, so I didn't get my hands on any eclipse glasses or even create a make-shift viewer.  I'm kinda jealous of all the people that did get to actually see it (apart from on tv), and was slightly disappointed since I expected it to be a bit more dramatic where I live with just over 90% coverage.  However, it was pretty wild experiencing what felt like dawn in the middle of the day, though- and the most fascinating thing for me was the moon shadows!  These amazing moon shaped shadows covered my back porch as the partially eclipsed sun shone through the trees… super cool!  I decided to take inspiration from that to bring you today's card.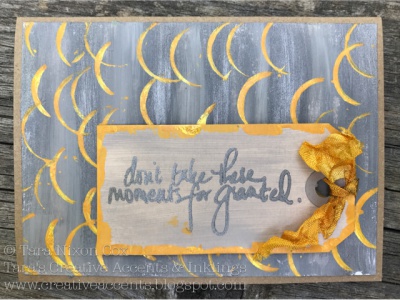 Here's a photo of the moon shadows on my porch: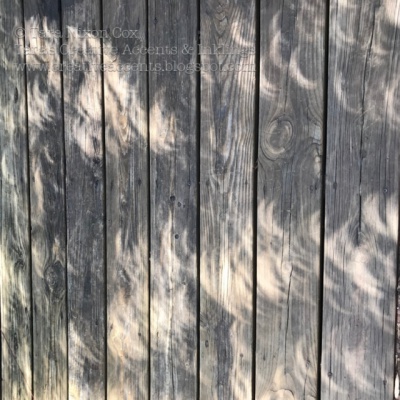 Wild, right?!
I started with some Dina Wakley Media paints in Elephant & Medieval to create my background.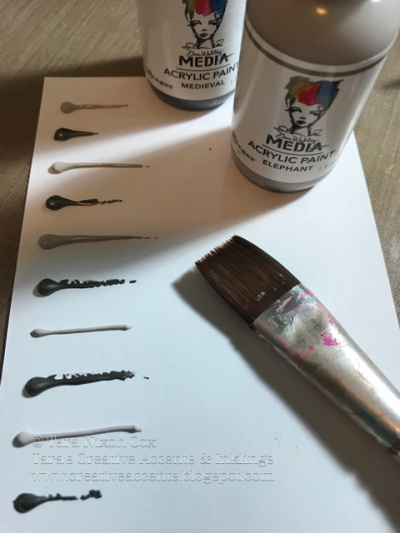 I brushed them onto white card stock with a damp brush, adding more paint as needed to get the coverage I wanted.  The mix of the creamy elephant paint and metallic medieval was a dream to work with…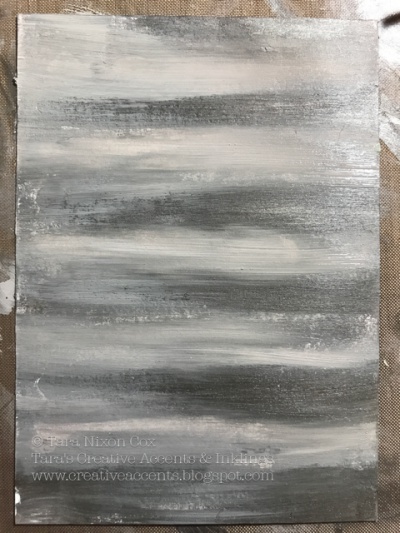 I set that aside to dry, painted a wash of elephant onto a small tag and started experimenting with my moon shapes… I ended up mixing some Wild Honey Distress Paint with a bit of metallic gold and making marks on my background with the lid from my Distress Paint Dabber.  I stamped the sentiment (also by Dina Wakley) using the Medieval paint as well, applying it to the stamp with a foam ink applicator.  I used a brush to randomly edge the tag with some of my leftover yellow/gold paint mixture.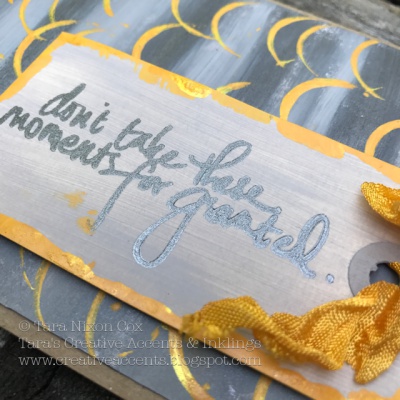 A bit of yellow crinkle ribbon from my stash completed the card.   I chose to keep it all pretty simple, letting the background and the sentiment stand out, celebrating this once in a lifetime event!  I may not have experienced every part of the eclipse as I would have wanted to, but those moon shadows were magical!
Don't take these moments for granted.
Let them inspire your art!
Have a creative day,
Inky (Painty) hugs,
Tara
Materials Used:
Dina Wakley Media paints in Elephant & Medieval
Distress Paint Dabber in Wild Honey
Gold Paint
Dina Wakley sentiment stamp
kraft cardstock & tag
Crinkle Ribbon