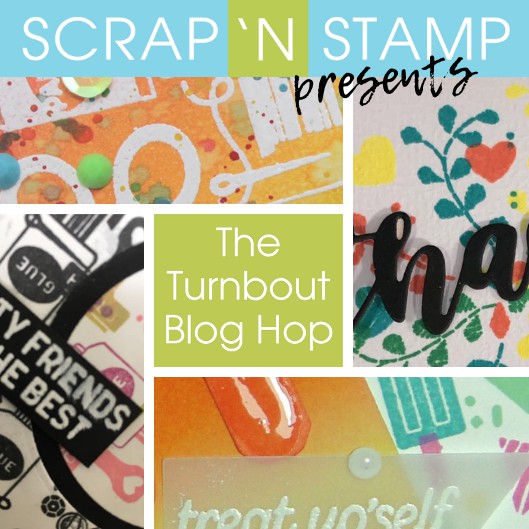 Hello and welcome to our July Blog Hop, Featuring Turnabout stamps by Concord & 9th! We're excited to be sharing with you our projects using this unique collection of stamps which are designed to be stamped multiple times in several colors to create a fabulous patterned background or design!
We invite you to leave comments at all the stops along the hop and you'll be entered for a chance to win a $50 gift certificate to spend in the online store! BONUS: Concord & 9th is our Brand of the Month so you can get 15% off your purchase of their amazing products by using coupon code CCD15!
For my card today, I'm using the 'Hello Sunshine' Turnabout, which is a smaller image than most (many of the designs will cover a 6×6 card front!) so I decided to make a small card, this little cutie is just 4×4 and would be perfect as a gift insert for a summer birthday. I stamped the turnabout image in four shades of Distress Oxide Ink: Fossilized Amber, Spiced Marmalade, Squeezed Lemonade & Wild Honey, then spritzed over it with Distress Oxide Spray in Spiced Marmalade to add more texture & interest.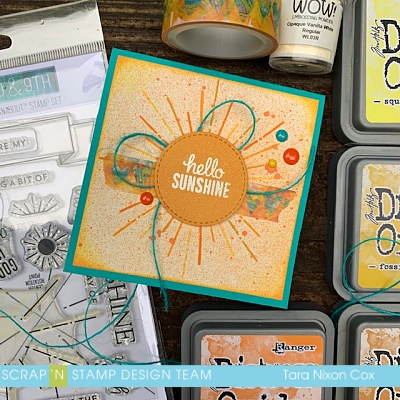 There are several really cute sentiments in this set, sized to fit either the banner stamp or they are great on a die cut circle as I decided to work with. I added a piece of Dina Wakley washi tape behind my sentiment and used the pop of turquoise to kick up the color palette on my card, mounting to a matching card base and adding twine and some enamel dots to finish things off. I embossed the sentiment in an Opaque Vanilla White, which I love when I'm working with an off-white/cream cardstock base.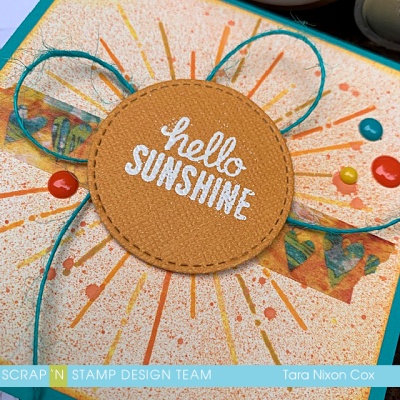 When I was stamping my Turnabout, I used a few tips I learned from Jennifer McGuire, she's got a great video on youtube with some helpful tips and shows how to use some of the tools Concord & 9th has released to make stamping easier. I created my own simple jig to use on my stamp platform- just a 6×6 piece of cardstock with an x in the center of it, which I taped my paper to. I didn't think to take any pics to help you out, but I really recommend you check out youtube… and I bet some of the other girls along the hop have some tips as well! These stamps really are fun to work with and offer so many options.
Next on the hop you are going to head over to see what Dawn has created, then just follow the links from there… if you get lost along the way, here's the full list of everyone's blogs. Have fun & happy hopping! Don't forget to leave us some love in the comments section for a chance to win a $50 gift certificate!
Happy Hopping!
Inky hugs,
Tara
Tags: blog hop, Concord & 9th