Hi everyone. This tutorial was put together by Shellie for us last year but I decided that it was time to feature it again because the technique is so much fun. It's a great way to use your Nestabilities that has a real 'wow!' factor and it works with all kinds of shapes – circles, ovals, squares, rectangles, octagons and even the different labels. The key is to choose a stamp that is larger than the size of your Nestie so that it will go 'hang' over the edge.
Here is the original tutorial using regular stamps and Part 2 will show you how to use the same technique with our Studio K Digital Stamps.
Thinking Outside Your Nesties: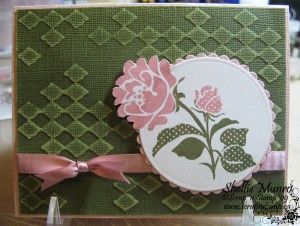 1. Select a stamp and then coordinate it with a Nestie is slightly smaller so that part of the image will be outside the Nestie shape. I chose  a floral image and inked it with Sage & Pink Petunia VersaMagic  dewdrop ink pads.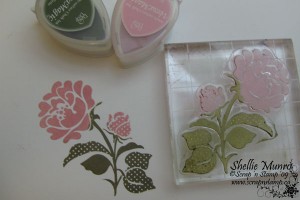 I used the direct to stamp technique to ink the different colors on my flower.
The shape of these dewdrop ink pads is perfect for inking small areas.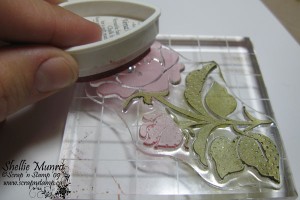 3. Choose a Nestie that fits the main part of your image allowing part of it to 'hang out' of the Nestie.
I used the  Large Standard Circles but you could use other shapes like ovals, octagons or one of the labels sets. Just lay the Nestie over your stamped image and try it out to see if you like it. Try different kinds until you find the one that you think will look the best.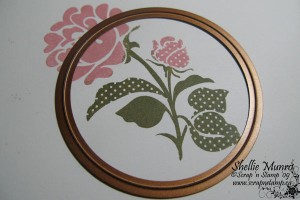 4. Using your craft knife cut around the part of your image that will hang outside of the Nestie. Make sure you cut right against the image where your Nestie will sit.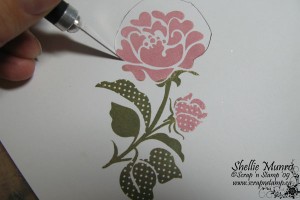 5. Place your Nestie over your image making sure your cut area is on top of the Nestie.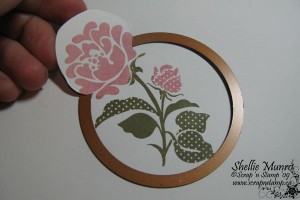 6. Run your Nestie/image stack through your Big Shot or Cuttlebug.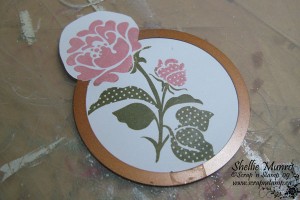 7. Cut around the rest of the image that was outside your Nestie with scissors or your craft knife.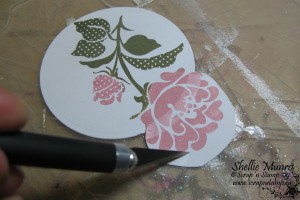 This is what is will look like when you are done.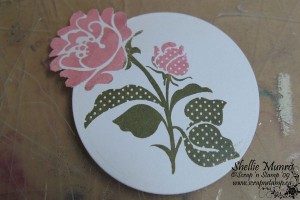 To Finish The Card:
1. Emboss a piece of Core'dinations Cardstock using the Diamonds in the Rough CuttleBug Embossing Folder.
Once embossed gently sand the raised image using a sanding block.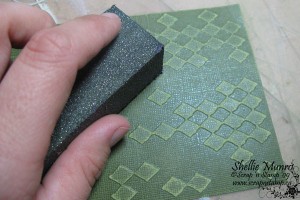 2. Create a border for your stamped image using the coordinating size of Petite Scalloped Circle Nestabilities.
Layer the card elements, add a little ribbon and you are done!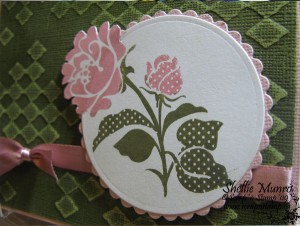 Thanks for dropping by. Hope you give this fun technique a try.
Happy crafting!
Shellie
© Scrap 'n Stamp Canada 2010
Tags: Big Shot, coredinations, Cuttlebug, Nestabilities, Spellbinders, Tuesday Tutorial, versamagic dewdrop ink