Happy Tuesday!  I hope you're enjoying the 12 days of Inspiration that is being shared over on Instagram & Facebook right now!  Today's Challenge word is CHEERS and I know there's something fabulous & new that will be shared!
I couldn't resist popping in with a throwback card for Tuesday with Tara though, because I thought of this Christmas Cheer card as soon as I saw the theme!  I went very non-traditional and created a card using some fun Tim Holtz stamps that many of you might have in your stash… or maybe you have something similar and never thought to "go Christmassy" with it- here's your inspiration, I'd love to see where it takes you!
I'm thinking I want to take another go at this one, too… should be fun!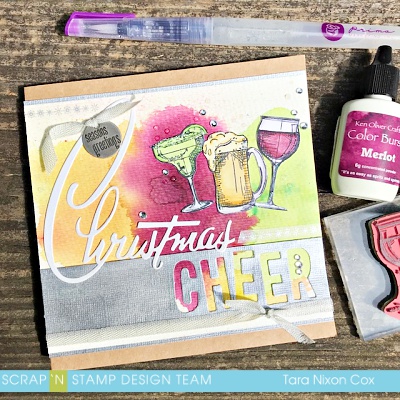 See all the details in the original post– from a Christmas in July blog hop back in 2018!
Inky hugs,
Tara