Happy Tuesday!  Today I'm sharing a throwback post that features some fun, grungy butterflies that fit our Day 12 theme for our Random Acts of Cardness: Flutterby.  I hope you'll play along and show us cards with flying things!
Here's my throwback card from 2016…
Today's card is inspired by Tim Holtz again, this time a more recent project, the 12 tags of 2016 – March.  I changed things up a little bit as I'd already played around with a background and decided it would look good behind a grungy butterfly frame 🙂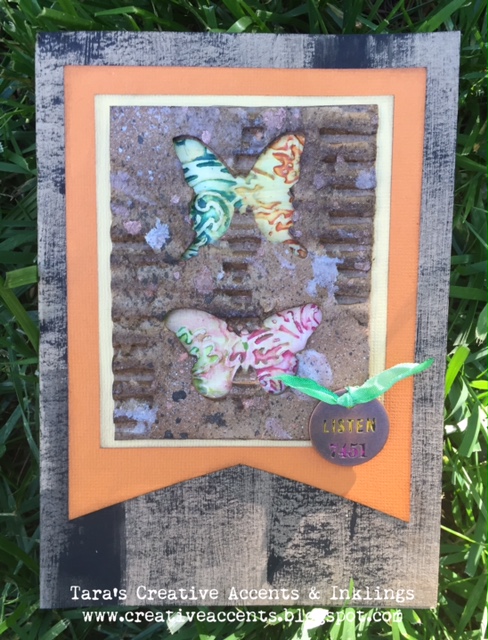 My background was actually done when I was making this tag with Distress Crayons, and is a similar technique, but I took a tag with gesso and dry embossed it before adding color.  I like the texture you get with the color pooling in the debossed parts of the image.  I used mini butterfly dies (movers & shapers) which shows off more of my grungy cardboard frame, that had multiple inks splattered and rubbed on it.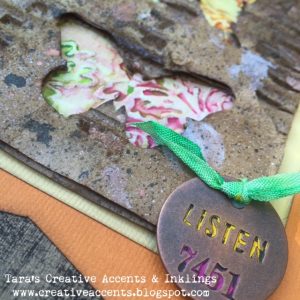 My card background started as an oops… I was using black gesso and dribbled some on the kraft 5×7.  I then decided to just dry brush (aka clean off my brush!) on the card and it turned into a fun looking background perfect for this image!
Have a creative week!
Inky hugs,
Tara