Happy Tuesday!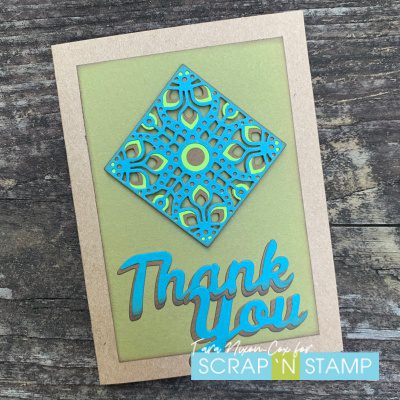 Today I'm using some layered dies by Spellbinders- the bold type thank you and a unique Kaleidoscope Tile, which is a set of three dies that sit perfectly on top of each other to create a pretty pattern.  The tile is 2″ square and to be honest, choosing to use these dies together proved a bit more difficult than I expected because of the sizes.  I chose to arrange it this way to balance them out, but I'd love to play again with it… perhaps 3 tiles on a slimline card base would be fun!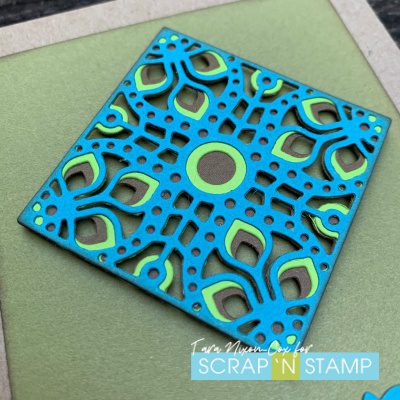 Isn't it pretty?  It kinda reminds me of a quilt square.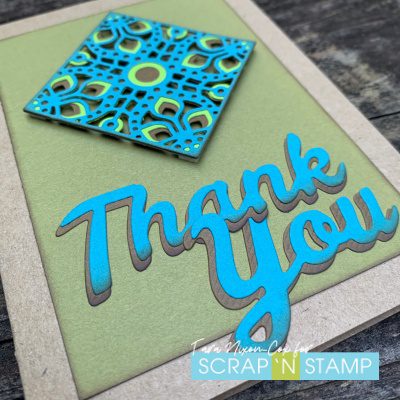 If you look closely at the brown, bottom layer of the sentiment you can see a striped texture softly etched into it.  It's a very simple card, meant to showcase the details in these die cuts.  The only ink on this card is a bit of Ground Espresso Distress Ink along the edges of the die cuts and the base layer.
Thanks for stopping by!
Inky hugs,
Tara
Tags: die cuts, layers, simple cards