Happy Tuesday!
(This is a Throwback Tuesday post, originally shared Sept. 11, 2018.)
I recently shared a post on facebook and the feedback I got inspired me to use the encouragement for a page in my art journal. If you are feeling overwhelmed, this page is for you. It's pretty simple paint and & scribble sticks by Dina Wakley and reminders from someone, somewhere who knows you can get through it.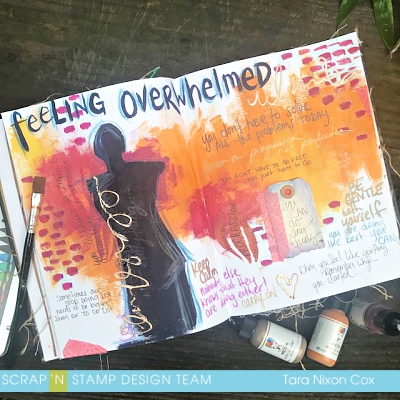 You don't have to solve all the problems today.
Be Gentle with yourself. You are doing the best that you can.
When you feel like quitting, remember why you started.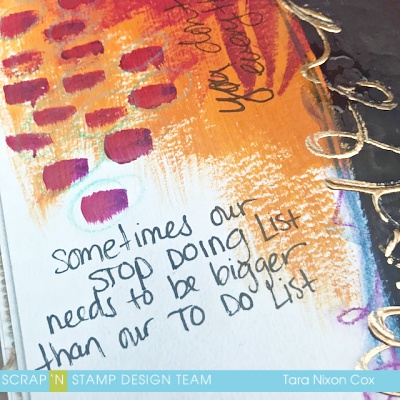 Sometimes our STOP DOING list needs to be bigger than our TO DO list.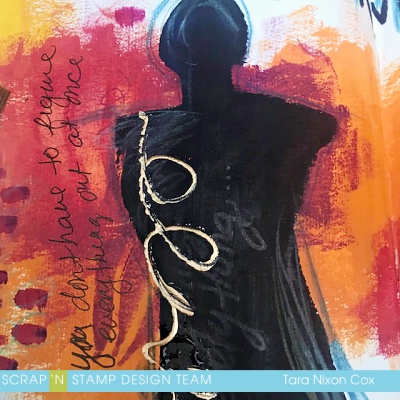 You don't have to figure everything out at once.
You can do ANYTHING, but not everything.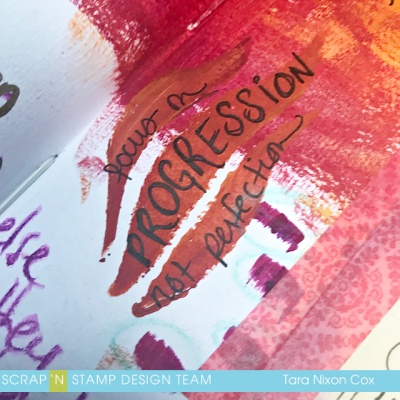 Focus on progression, not perfection.
Keep Calm. No one else knows what they are doing either!
Carry on.
Inky (& painty!) hugs,
Tara
Materials Used:
Dina Wakley Media Journal
Dina Wakley Paints in Ancient, Cheddar, Tangerine, Fuchsia, Blackberry, Lapis, Night
Dina Wakley Scribble Sticks
Dina Wakley Stencil- swirls (and inspiration from 'Giant Funky Silhouettes' to draw my figure)