Hello and welcome back! Laurie here to share a very quick tag project with you! Handmade tags are great to have on hand to attach to gifts or even cards!  But what if you don't have a specific tag die? No problem, I'll show you and easy way!
Start by die cutting a simple rectangle using any rectangle die. You can even just use your paper trimmer to cut a rectangle, that works too!  Next, I took a Fancy Scalloped Circle Die from Lawn Fawn to add a decorative edge. You can use a regular circle die or just hand trim a rounded edge. I went with this die because of the pretty scallop.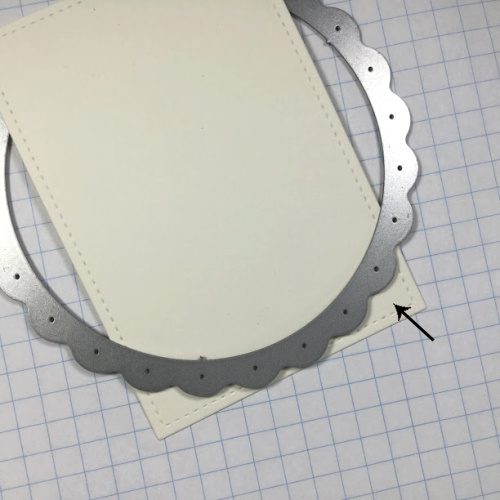 I placed the rectangle through the circle die. This ensures I only cut the bottom portion. You could also place your die cutting plates over this portion of the circle die and run through your machine…that's partial die cutting!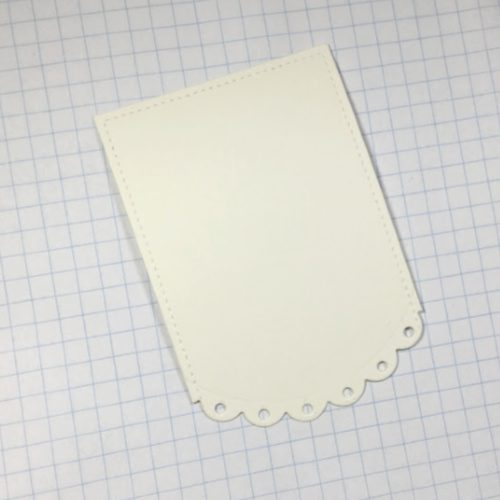 And theres your tag! Quick and easy! I ended up making another tag in the same way only on a smaller scale. I placed the two together and used a hole punch to make sure the hole was lined up correctly on both tags.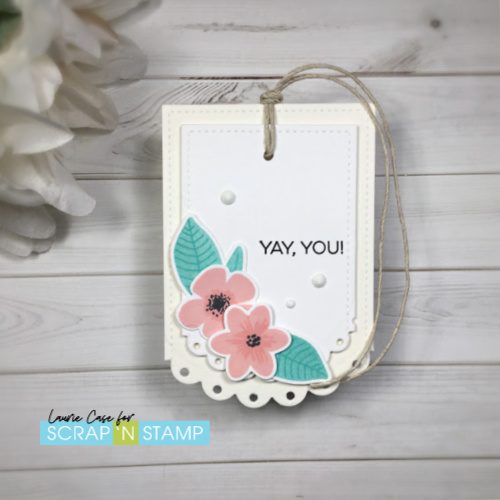 I added some florals from the More Rustic Wildflowers Stamp set and used an older MFT sentiment to complete the tag!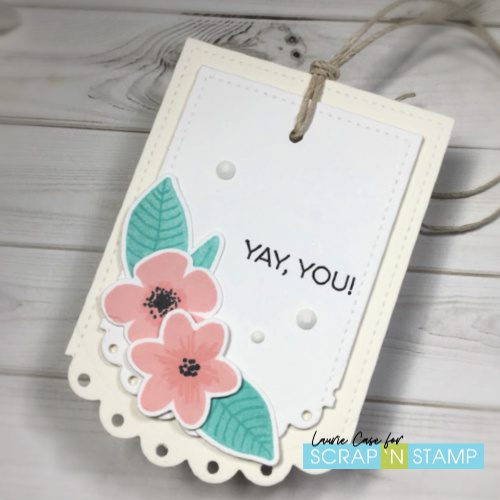 I think this turned out pretty cute and took no time at all!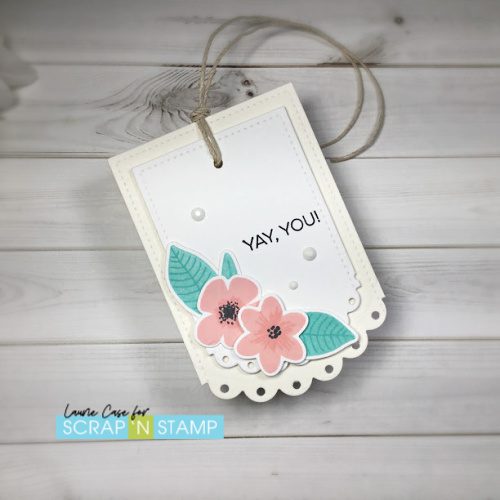 Thank you for stopping by! Enjoy your day!
Laurie