Happy Tuesday!
Today's challenge word is SPRAY and my card features a background I created with Dina Wakley's Gloss Sprays, though I did not spray with them…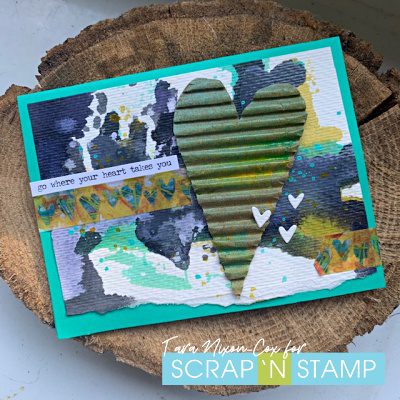 Dina had me out of my comfort zone with this one, spilling and pouring my sprays onto a watercolor paper background!  We created some pools of color that blended together in beautiful ways.  I chose to cut this one up to make a card, adding a few splatters of paint.  I had a very large, dark pool on this piece and decided it was a good spot for a focal element to be added.  I had this card all ready with one of Dina's chipboard shapes painted and set aside to dry and decided at the last minute to instead hand cut a simple heart from the corrugated cardboard I had sprayed that shape on (gotta love overspray!).  Sometimes simple is best!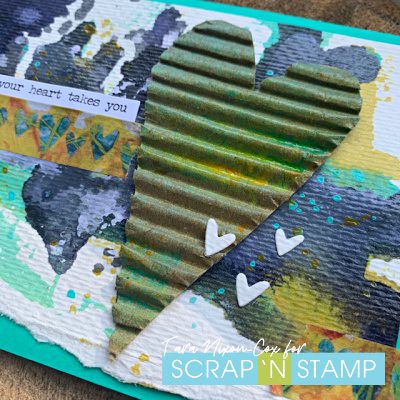 I love how the gloss sprays pooled in the grooves and you can see the sheen from them that is usually really hard to capture in a photograph!  The turquoise and lemon really tie everything together with the washi tape I used.
It's some simple fun with sprays!  Pouring them definitely give a completely different look than spraying them does, but you really have to let go of expectations and let them do their thing 🙂  Give it a try… I can't wait to see what you create with SPRAY today!
Inky hugs,
Tara