Happy Tuesday!  As I mentioned recently, I've been playing around a bit with larger projects, and this is one of them that was loosely inspired by the artwork of Nika Rouss (Nika in Wonderland on youtube).  I watched a video tutorial she shared of abstract watercolor flowers painted with Color Burst, and knew I had to try my hand at it!  I decided on simple red poppies and created on a full sheet of watercolor paper, which I later trimmed down to 8×10 so I could frame it (I found this fun frame on clearance for $3!).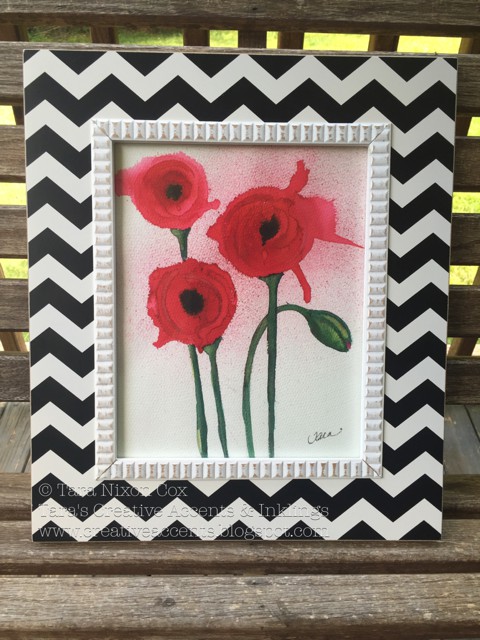 I used watercolor pencils to loosely draw the stem designs before going in with Colorburst.  The 'black' centers in my flowers are actually a very concentrated bit of dark purple pigment.  I made two variations of this poppy watercolor artwork, the second was given to my mom to hang on a freshly painted wall in her updated kitchen 🙂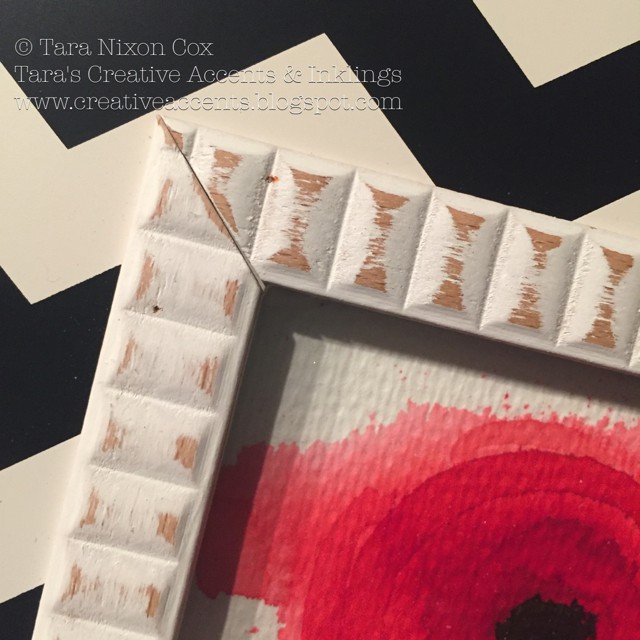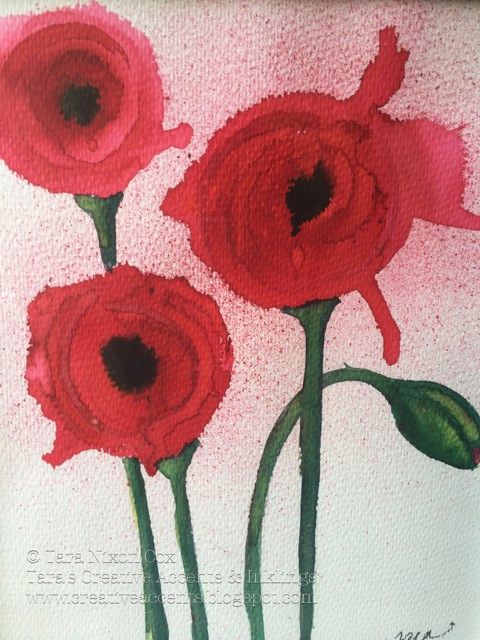 I love exploring what our 'craft' supplies can do… especially if it means using them more as ART supplies!  It was fun to take on a larger project like this and it makes me smile when I see it hanging up on display in my home.  I hope my experimentation will inspire you to create something different to display or gift to a loved one!
Inky hugs,
Tara