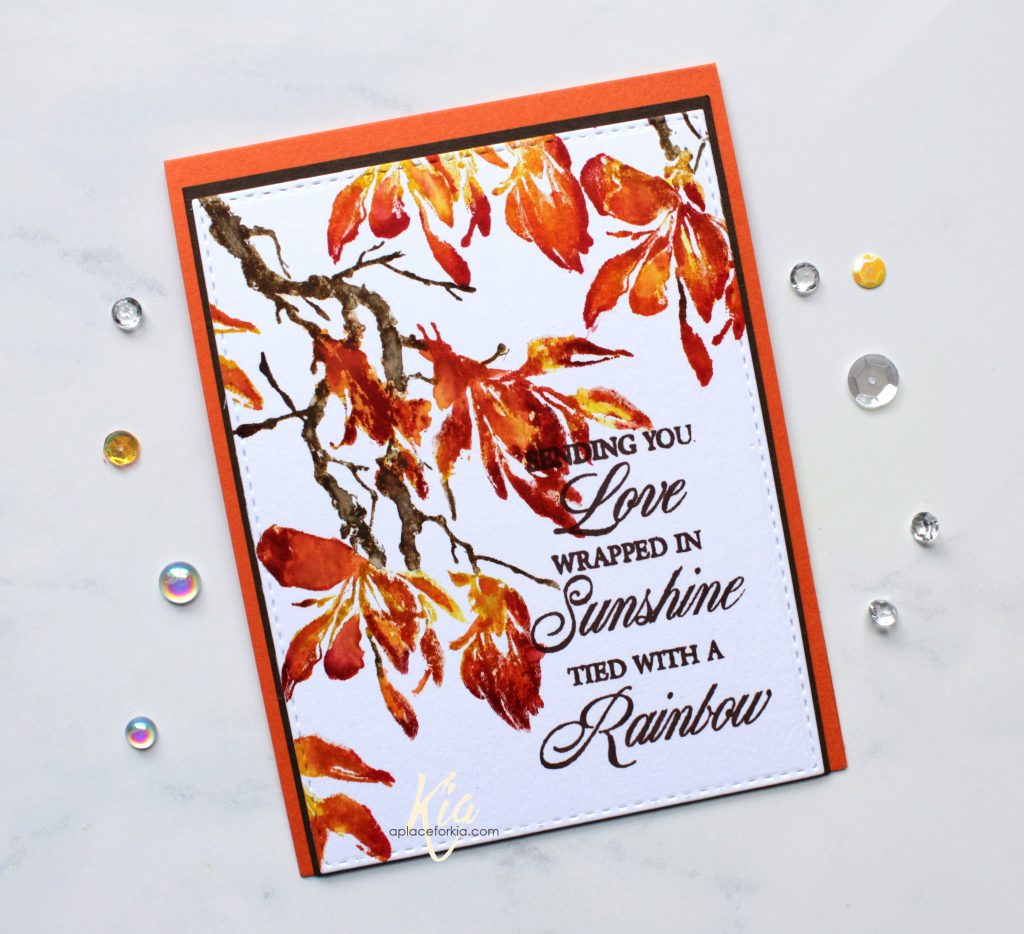 Happy Sunday everyone.
Kia here with you today to share this card I did using a Penny Black Stamp called Effulgent. The word Effulgent means "brilliant, shining brightly, radiant", so I thought I would use colors that are brilliant and radiant to me.
This stamp is a Penny Black Brushstroke stamp, meaning the image is carved so the flower is a full image and can be coloured with markers before stamping. A stamp positioner is a must, in my humble opinion, for this type of stamping. I used my Misti to do this card.
On the backside of Ranger Distress watercolour paper I first stamped the image coming from the left top corner downwards. I used Tim Holtz Distress Markers to do my colouring, and started with Mustard Seed. I coloured all the areas with the flowers and spritzed lightly, just once, before stamping. I then went in with my paint brush to smooth the stamped impression. I then coloured with Ripe Persimmon, doing the same thing as I did with the Mustard Seed. And finally I finished the flower portions with Festive Berries, which I added to the tips and around some of the edges. Then on to the branches I used Gathered Twigs and Forest Moss.
I then positioned my stamp to have flowers coming from the top of the card, and also added a few coming in from the left of the card, doing these the same way I did the others. Once I finished this panel, I did a smaller panel for the inside of my card.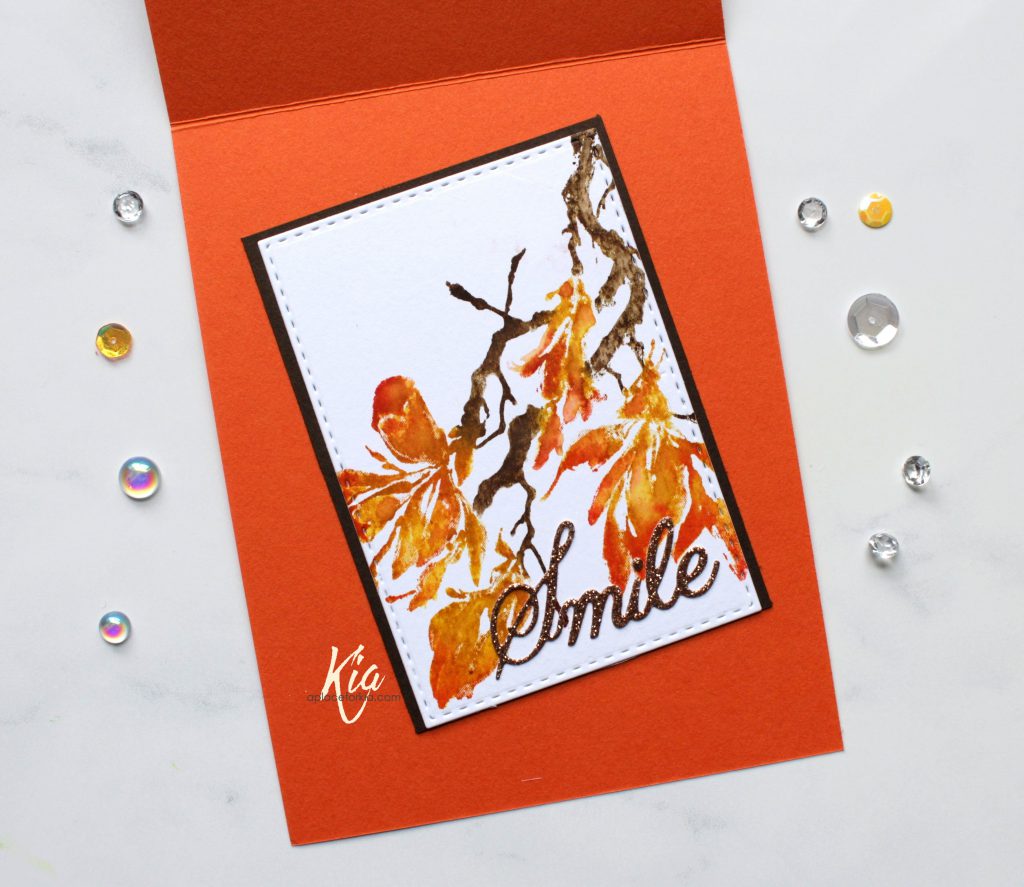 Again, colouring the stamp and spritzing lightly before stamping. I did not add the festive berries to this image, preferring to have the yellow and orange only. Once stamped, I again went over the image with my damp paint brush to smooth the paint out.
To complete my card I stamped my sentiment on the front panel using Ranger Archival Sepia ink and framed the panel in a dark brown cardstock and using a medium orange colour for my base. I die cut the smile sentiment from copper glitter paper to finish the inside of my card.
I hope you have enjoyed this card and would like to thank you for visiting the Scap N Stamp blog today.