Today's card is inspired by the challenge theme "banners" and I wanted to use up some of the extras stamped & die cut pieces I had from the March Inspiration Hop (there's still a couple of days to comment on my instagram post for your chance to win or you can go directly to my card here)!
I ended up going with what I call a scrappy style card, since I've used patterned paper & pre-made tags, and I also added a few pre-made & stitched banners for another fun element!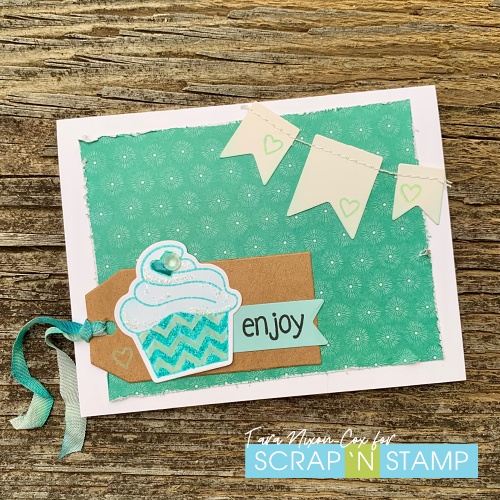 I had fun assembling the bits and pieces of this card, which includes bits from
but wow… I did NOT have fun taking a photo of this thing and trying to get the colour right!  Please believe me when I say it looks better in person!  It's very hard to get the different whites to match up, especially when they have slightly different finishes!
I hope you can imagine it and it inspires you to use up some of your scraps to make another card!  Don't let all those creative bits you didn't use the first time go to waste!
Inky hugs,
Tara