Happy Canada Day, friends!  Since Canada Day is on a Thursday, I thought we'd have a little bit of a throwback post for you.  Here's one of my favorite projects made for Canada Day in the past: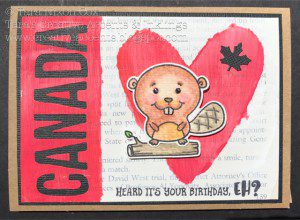 This one was featured back in 2017 for our Busy Beaver Blog Hop, and I still love how my flag inspired cards turned out!  See more about it here.
However you celebrate… Happy Canada Day!
Inky hugs,
Tara