Cheers!  It's March 1 and Mardi Gras so it's a day for celebrating!  I thought it was a good day to share a throwback card to get the PARTY happening and this one is just full of festive colors and products that I hope will inspire you to create!  I'm not sure the die I used is still in stock, but I found this one that is awesome in it's simplicity and would give the card a more masculine feel.  Enjoy the throwback and the party 😉
I hope you're staying cool and staying safe and hopefully enjoying a cold drink!  If it's morning, an iced coffee sounds perfect.  If you're reading this after noon (or sooner- no judgement here!) a fruity cocktail like the ones featured on my cards today would be amazing!  Cheers!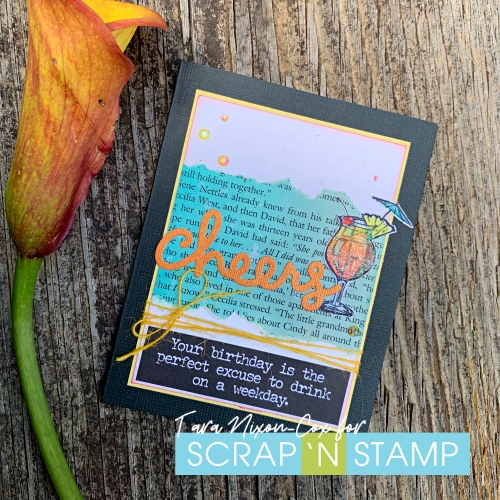 Today's card inspiration started with this cute die cut sentiment from Lawn Fawn, Scripty Cheers.  There's a ton of great products in the SNS store that you could pair with this, from shakers to stamps, but I chose to use an older Tim Holtz stamp set, Mini Blueprints 10 and this fruity cocktail.  I selected coordinating stickers from the larger version of the Snarky Small Talk Stickers for a fun twist.
I added some shine to my card by using pearl Cardstock for my die cut and adding Nuvo Glitter Drops to the drink (I had a minor crisis and ran out of Glossy Accents.  Guess I need to go shopping!) and a touch of bling with Studio Katia Crystals.  All of this works together with a couple of my favorite things… book print & thin twine.  Add a snarky sentiment and I really don't think you can go wrong!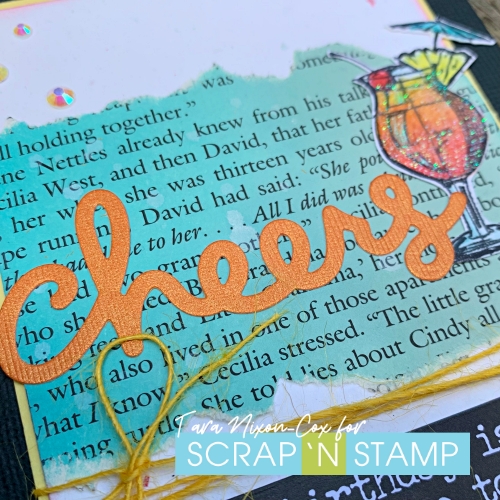 I often stamp & die cut at least two of something when I'm making a project, just in case I mess up my coloring or haven't made a decision on color choices.  Today I took the extras and made a second card with them- it's pretty simple, but I think it'd brighten someones day!  For this card I simply added the elements to a pre-printed card I had leftover from another project.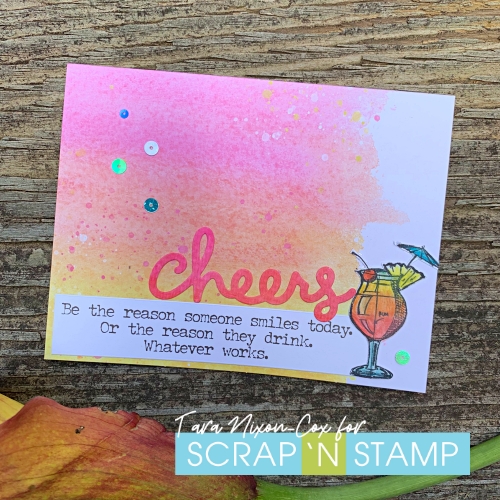 Here's a look at the two cards together.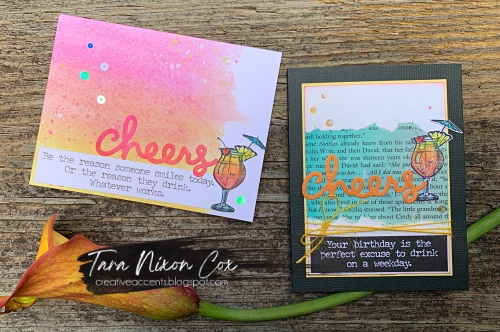 Suddenly I'm feeling a bit thirsty… Cheers!
Inky hugs,
Tara