Happy Tuesday!
Today I have a set of cards to share with you that I created with my mom when she was visiting earlier this summer.  We wanted to make a variety of all purpose cards for her to use, and came up with a plan featuring the gorgeous Wildflowers dies by Tim Holtz.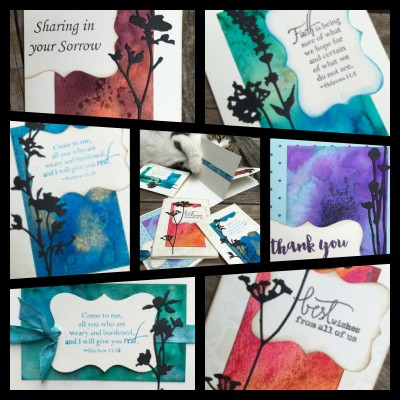 I started by preparing some black card stock and adhering some wide Be Creative tape to the back of it (I have a large roll around 5″ wide, but you can also get it in sheets which is great for this purpose!).  I then cut the wildflowers from the adhesive backed card stock, which made these detailed images a breeze to adhere to the cards!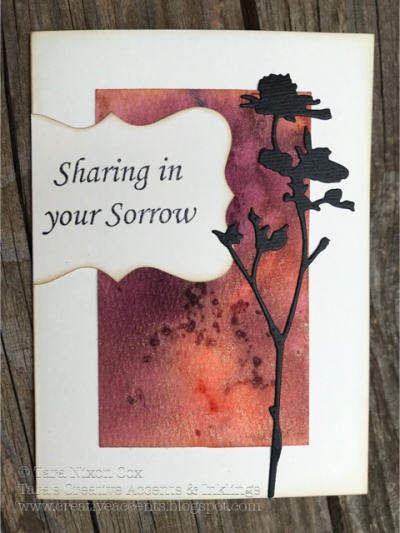 Next we took some pre-cut pieces of watercolor card stock and inked them up with Color Burst- we had a great time combining colors and adding copper Liquid Metals Color Burst to some of them!  As these were small pieces, I generally chose 2-3 similar colors to blend on each piece.  I love how easy it is to mist with water, sprinkle some powder and mist some more… The backgrounds were set aside to dry while we grabbed some pre-cut tags and stamped sentiments on them.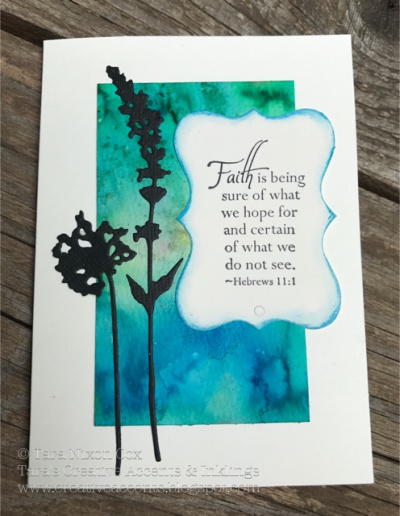 Once we had all our pieces, we assembled the cards- six in total from the seven floral dies we cut!  To some we added ribbon or a stenciled background, but they are all very similar.  This was a quick and easy card set, but I think the results are very striking!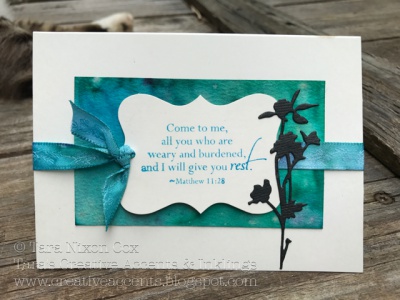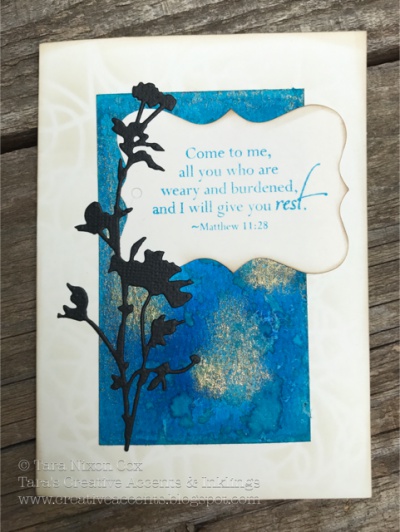 Do you see the difference in texture on this next card?  This background was made with Distress Crayons and water instead of color burst.  It's interesting how the crayon clings to the texture of the card stock.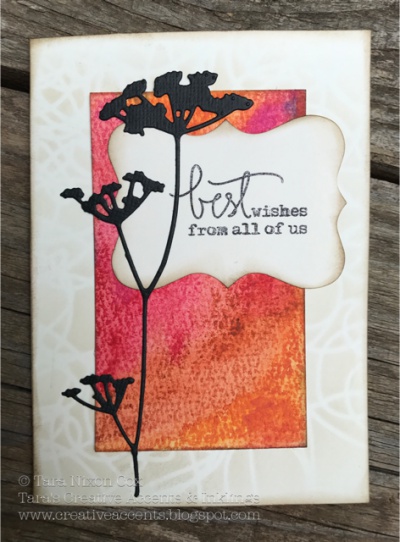 For this last card we added a simple stamped background for a completely different look.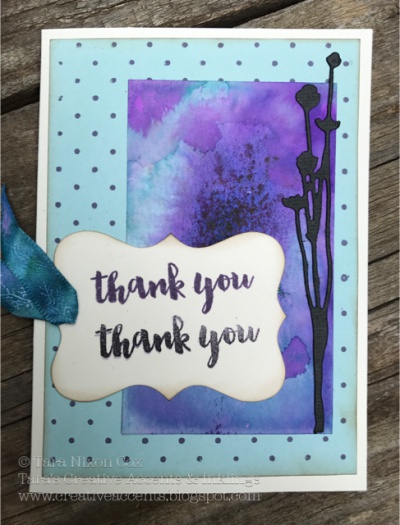 As I mentioned on the previous post I shared with pics of another group of cards Mom & I created, my cat Abbey was super helpful when I was trying to photograph the cards!  LOL  Here's a photo of her helping that just cracks me up.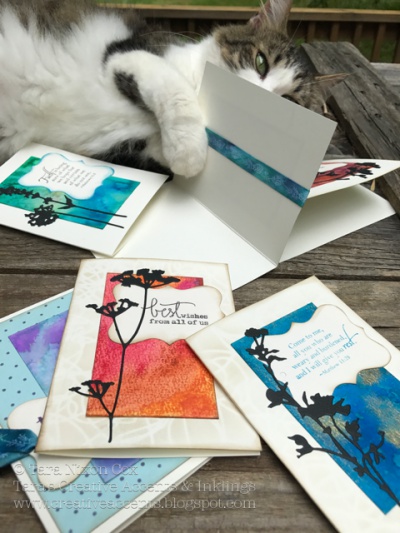 I was trying to get a 'card set' photo but after this one I just gave up… sometimes you just have to let your pet win the battle!  Anyways, I hope you like these simple cards and the simple contrast in the design.  They were a lot of fun to make!
Thanks for visiting!  Have a creative week,
Inky hugs,
Tara
Materials Used:
Tim Holtz Wildflowers dies
Be Creative Tape– large pieces/sheets to back card stock prior to die cutting
Black Card Stock
Watercolor Card Stock (I used pre-cut pieces)
Color Burst Liquid Metals (Copper)
Assorted Distress & Archival Ink
Assorted Sentiment Stamps