I've got something different to share this week… a little pinterest inspired home decor piece I painted up using my Dina Wakley Media paints & finished off with some Tim Holtz foam stamps.  My cat, Abbey, was a bit annoyed when I tried to photograph it on the surface she had chosen to nap on…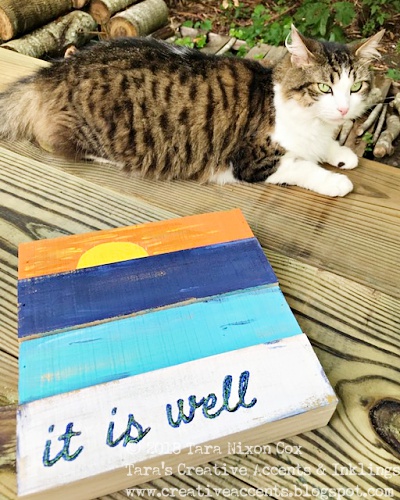 I wanted to do my sentiment with the lower case type set, but I don't own it (yet- not a problem you have if you buy it from the store today!) but I got my hands on this script one.  They were kinda neat- a foam stamp on a cling backing, which meant they were easy to use on an acrylic block.    I did kinda forget they were foam though, and pressed a little harder than I should have.  Lesson learned… I highlighted my text with some Nuvo Glitter drops to brighten it up and add a bit of dimension.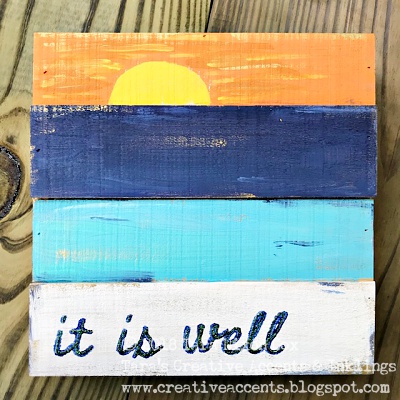 I also added a bit of the gold paste I've been addicted to lately…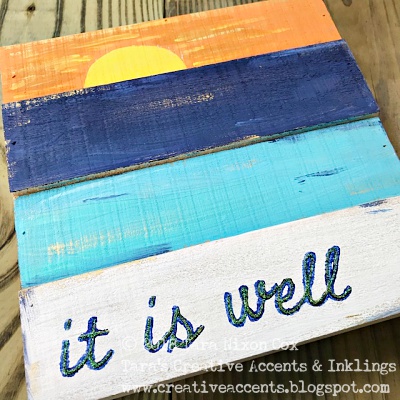 It kinda feels like the beach a bit!  I chose to mix white & elephant paint together for the bottom panel to give a slight sandy feel… each panel is actually a combination of two or more shades to keep it from feeling too flat.  As you can see in this last shot, the panels are different heights which adds fun texture too.
Hope you like my quick little art piece!   I love these paints and pull them out constantly for a variety of projects 🙂
Have a fantastic week!  And don't forget to save the date for Friday afternoon when we have our first Blog Hop with the new official Design Team!  Woohoo!
Inky (painty) hugs,
Tara
Tags: Dina Wakley, home decor, mixed media, Paint, Tuesday with Tara