Hi Everyone!!
It's Susan here with the Random Act of Cardness prompt for today and that prompt is TRICK.
I have to admit this one threw me for a loop. I struggled for a while to come up with something. I decided to do some research on YouTube and see what I could find. I did find quite a few tutorials on how to make a card with a secret message. I watched a few of them and I was stumped at how they made it. I found someone who had a tutorial written out step by step with pictures and I still didn't get it.
So I decided to make one and see if that would make it clear to me.
And it did!
I also decided to record the process and take you along with me to figure it out.
Click HERE to watch the whole process on YouTube.
Here's a peak at the finished card.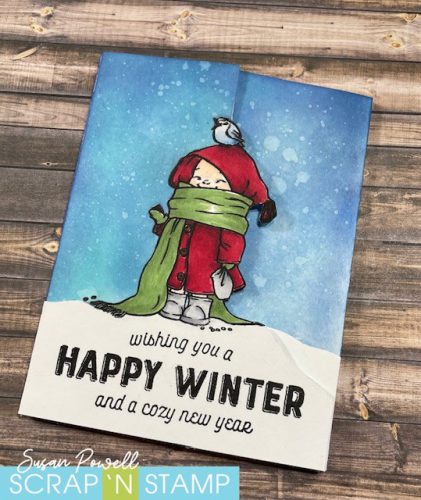 And here's a few pics of the inside.
I tried typing out the instructions but I struggled with making it clear. I highly recommend watching the video. (link ablove)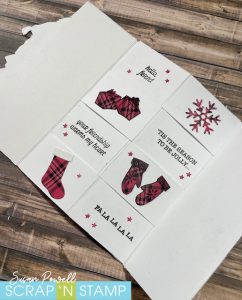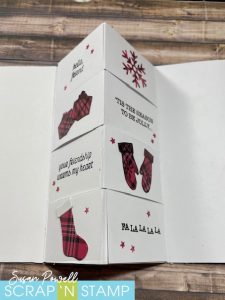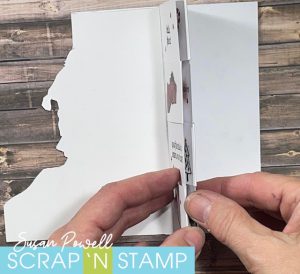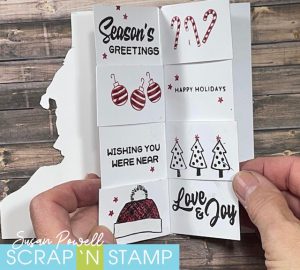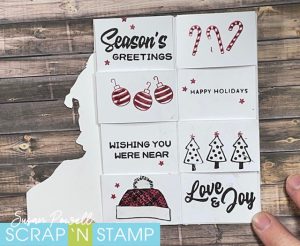 I hope you're inspired to give this a try – or to find another way for the prompt 'TRICK' to inspire you and if you are please share your cards with us over on the Scrap'n Stamp Facebook Challenge Page.
Happy Stampin'
and thanks so much for visiting!
Stay safe everyone!!
Susan
SUPPLIES
If you're interested in purchasing any of the supplies I've used I've listed them below. I use compensated affiliate links which means if you make a purchase after clicking one of my links below I will earn a small commission at no additional cost to you.