What do you do when you can't find your mojo? Hi Everyone, I've got a video today showing you one of the ways I deal with just that. But first here's a little peak at the card I made for today.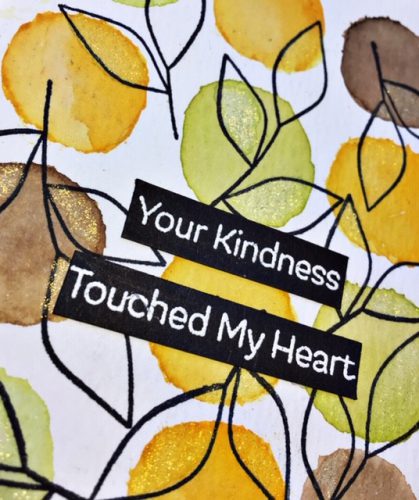 I was struggling to come up with an idea for today's post so I thought I would pull out some products that I haven't played with yet, turn on the camera and play. The original video was really long so I broke it down into two parts. The first one shows the new products and me playing with them. The second one shows the card I made.
I'm using the Waffle Flower Water Media Mat along with the Nuvo Aqua Flow Autumn Woodland Pens. The stamps I used are MFT Painted Poppies and Sending a Smile also by MFT. I show two kinds of watercolor paper in the first video but end up using Tim Holtz Distress Watercolor Cardstock in the second video. This is the card I made and I love it.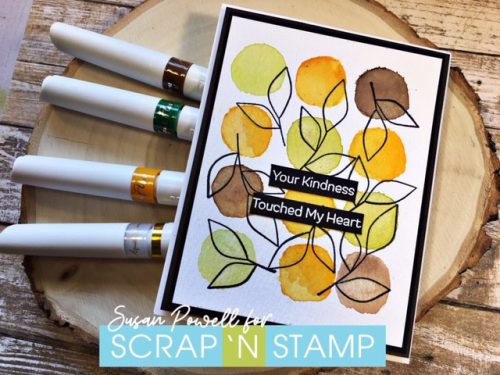 The first video shows the Waffle Flower Media Mat and Nuvo markers and how much fun they are.
Part 2 of the videos show the process of making the card I'm sharing with you today.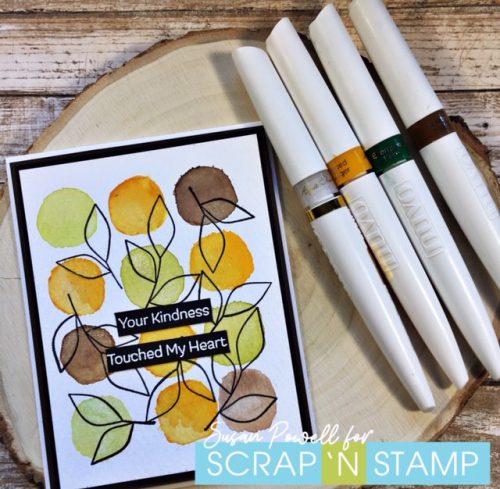 This was such fun to do and something I plan to do more of. I have a few products in my stash that haven't been used in a long time and some I haven't even taken the wrapper off yet! That's crazy! I think it's really important to set some time aside for being creative, having no agenda and just playing for fun.
Happy Stampin'
and thanks so much for visiting!
Susan