Hi Everyone, Susan here today sharing a fun card that features the paper piecing technique.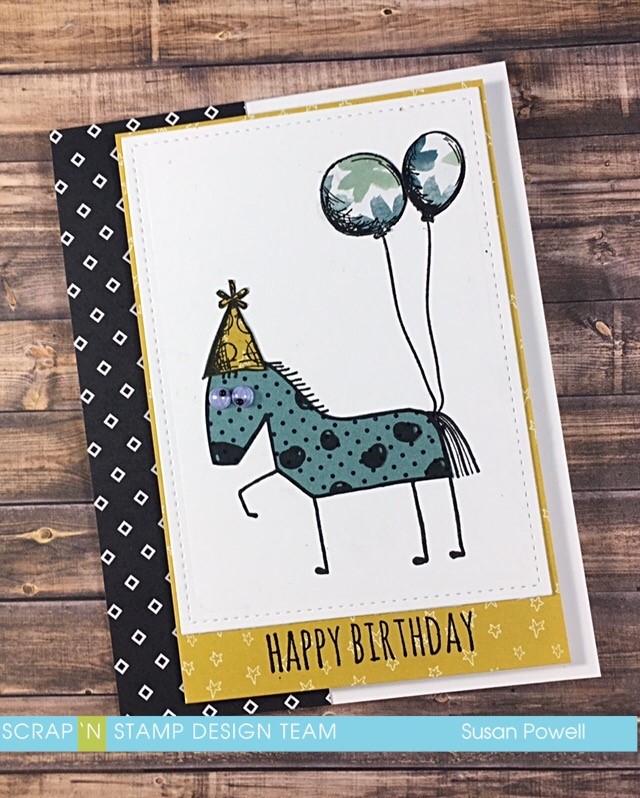 I used a pony stamp from Tim Holtz Funny Farm stamp set and a party hat, balloons and a sentiment from Tim Holtz Things/Talk stamp set.
I started by stamping the hat and then covering it with a mask and then stamping the pony. When I remove the mask the hat appears to be on top of the pony's head.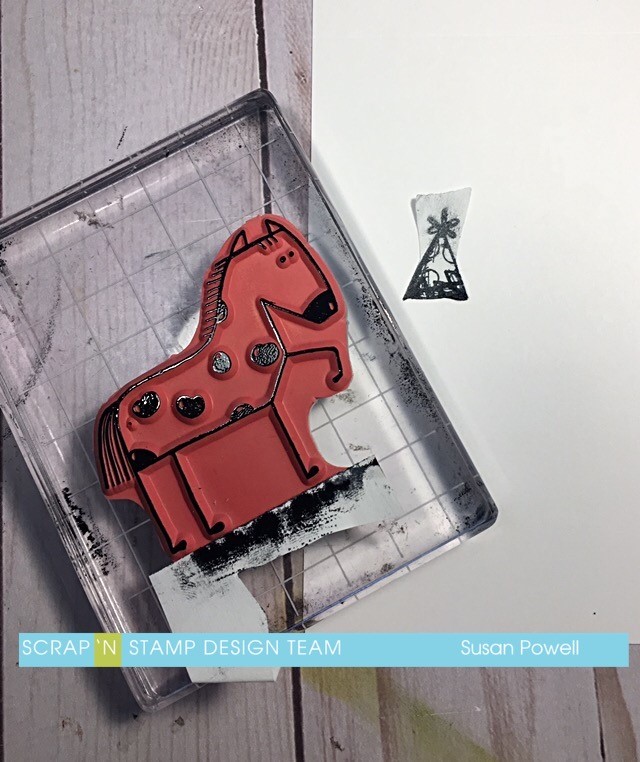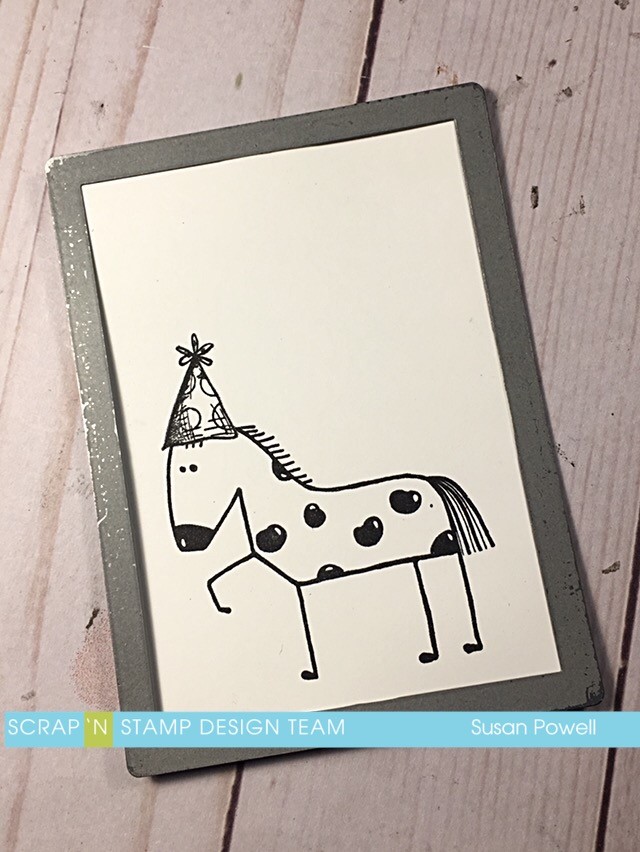 Next I stamped the balloons to the pony's tail and then searched my pile of patterned paper for some papers with fun colors and patterns.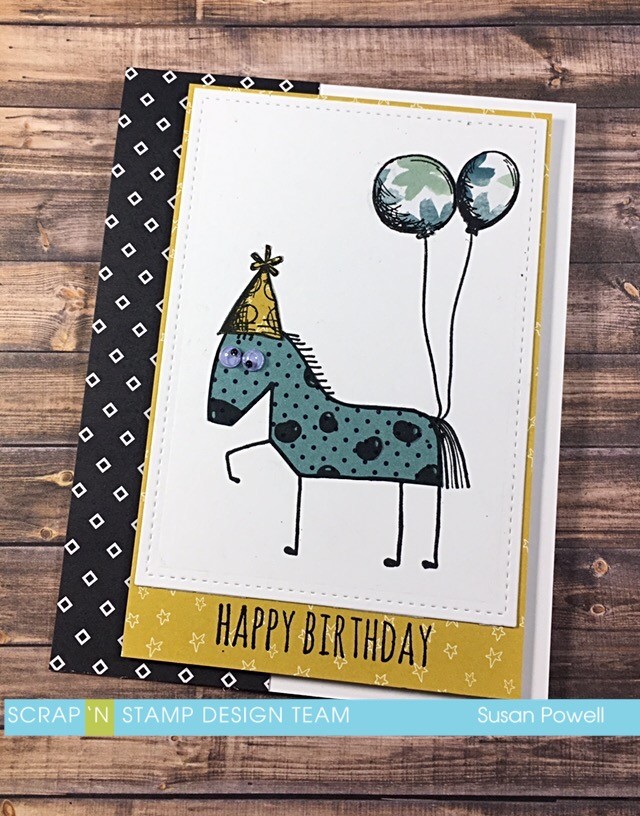 I stamped the images again onto the patterned paper that I chose and fussy cut out each image. I adhered them with liquid glue and for a little bit of whimsy I added some googly eyes.
I adhered the panel to the yellow patterned paper and then stamped a simple Happy Birthday onto the bottom. I adhered that piece to the card base that I adhered a piece of black patterned paper to to help ground the whole scene.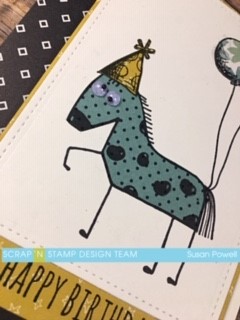 This is a simple way to add color to your cards, to add detail to line drawn images and also to use up that pile of patterned paper.
I encourage you to have some fun with your stamps and to use up that pile of paper.
Happy Stampin'
and thanks so much for visiting!
Shopping link:
Below is a link to all the goodies I used, just click on the picture to be taken to where you can purchase the product. I use affiliate links when possible which means I earn a small commission at no additional cost to you.Thank you for your support.