Hi Everyone! It's Susan and I've got something fun to share with you today. I love making fun fold cards – especially when they're as easy as this one! I love that it doesn't look like it's more than just a regular card when you first look at it but…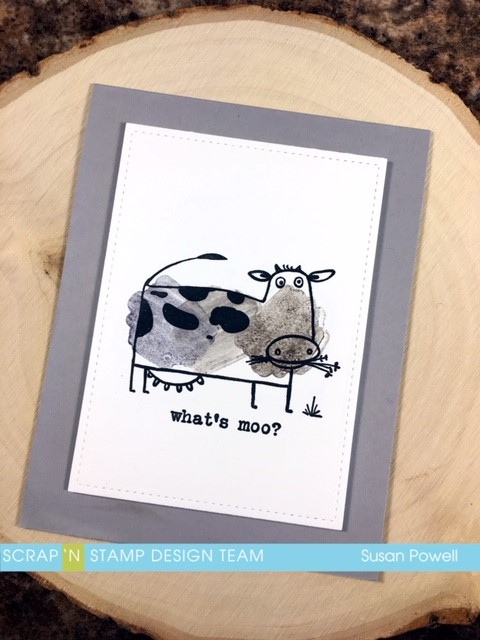 …when you pick it up you see that it opens up.
The measurements for this card can vary to whatever size panels you want to use. I used a standard size card base of 4 1/4 x 11″ and scored at 5 1/2″ for a top folding card. I searched through my stash of designer paper and found two patterns that looked good together. The key for using two different patterns is if they have the same colors in them then they will most likely look good together.
I stamped 3 images from Tim Holtz Funny Farm stamp set onto white card stock, added color by inking up an image from Concord and 9th's Background Blocks stamp set with my Zig Clean Color Real Brush Markers and then cut them out with the Lawn Fawn stitched rectangle dies. There's no set size for this – pick a size that works for you. The next step is the important part. Layer your stamped piece onto another color of card stock leaving an equal amount of space around 3 of the edges – I left 1/8″ – but on the 4th side leave an extra 1/2″ – score and fold it at that mark. Here's a picture of an image I chose not to use showing what I mean. You can see the 1/8″ border I left all the way around and on the left is the extra 1/2″ with the scored line.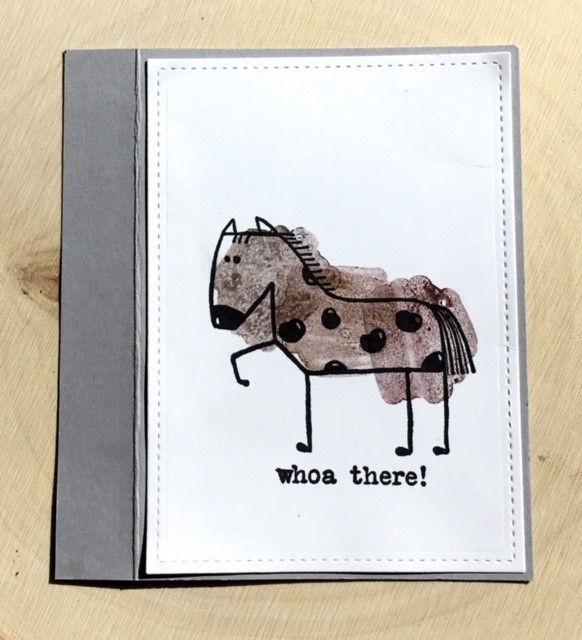 All right now that all that is out of the way let's put this thing together! I decided to make a quick video showing you – click HERE to watch it on YouTube.
I hope you enjoyed this and are inspired to make something.
Happy Stampin'
Susan
Tags: Concord & 9th, Concord and 9th, Fun Fold Card, Lawn Fawn, tim holtz