This card will look familiar if you participated in our Penny Black Inspiration Hop over at SNS last weekend!  (If you didn't, it's not too late!
Start HERE
& check out the fabulous makes by the rest of the team and be sure to leave a
comments along the way & on my IG post
for a chance to win!)  Today's card is an 'alternate' for the card I shared during the hop, I've used the same design but different colors & coloring mediums!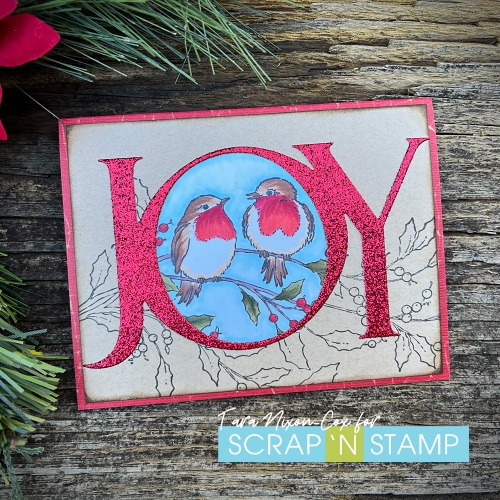 I love the new
Immense Joy die
by Penny Black and immediately saw it as a frame for what I hoped would be quick & easy cards… paired with the sweet
Holly Berry Birds stamp
, it seemed a bit of an odd combination since both items essentially fill a card front.  I didn't want to eliminate the pretty holly branches, so I chose to try my hand at the spotlight technique.  Since Kraft is my favorite neutral, I started there and added some bling with a
glittery
die cut.
It took some trial and error to get everything lined up… next time I'll use my stamping platform to keep things straight!  But I did some quick coloring with
Copic Markers
on this one.  My other card can be seen
on my personal blog here
as well as on instagram!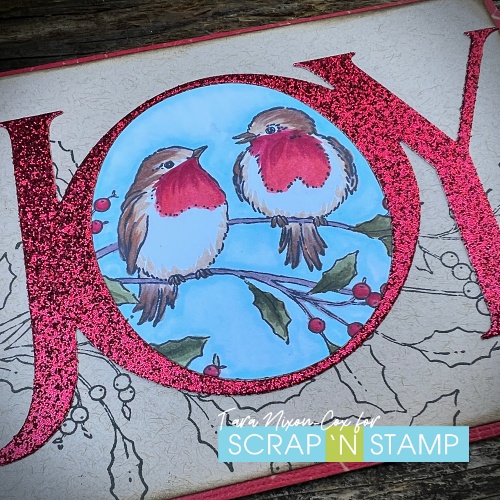 If you've seen both cards… I'd love to know which is your personal favorite!  This is a card design that I could definitely see my self reproducing several times, once I get the spotlight angle perfected 😉
Inky hugs,
Tara