Happy Tuesday!
Is it feeling a bit like spring where you live?  I'm seeing photos of flowers blooming (between snowfalls) all across Canada and the US- and I'm hearing birds chirping regularly in my own back yard!  I decided to pull out some of my favorite stamps, these scribbly birds by Dina Wakley, and make a springy card.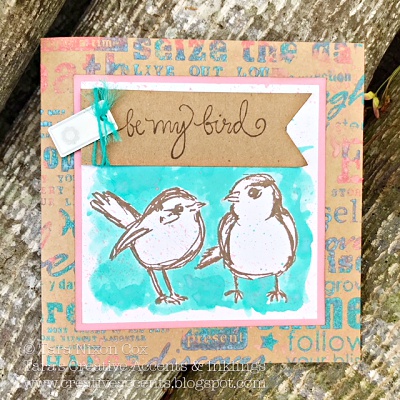 I wanted to try a reverse watercolor technique, but mixed it up a bit by using Distress Oxide as my 'paint' for it.  (I rubbed the ink pad on my craft sheet and misted with water, then painted with a water brush.) It gives a unique milky sort of look, but the color is so pretty and vibrant!  The birds were stamped in Archival Ink on a heavy white card stock, so I didn't want to use too much water and warp my paper.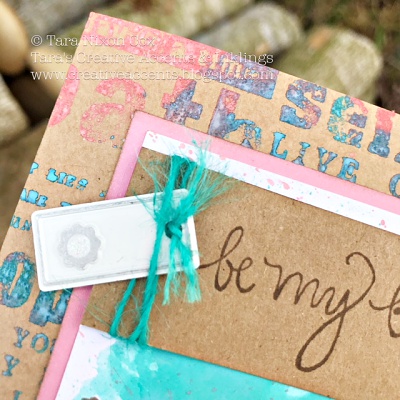 The background of my card features a large background stamp I forgot I owned (love finding those treasures!), which I inked up with Distress Oxide as well since it's so amazing stamped on kraft… I love the mottled look I got by splattering it with some water afterwards!  I finished it all off with some splattering of ink in both the ink colors (peacock feathers & abandoned coral)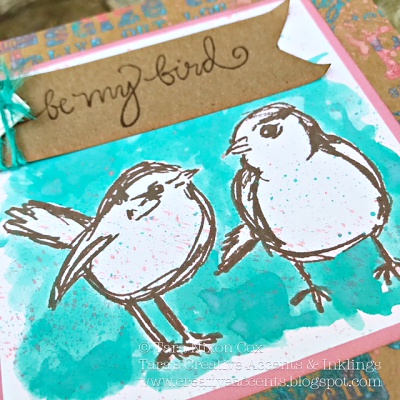 Whenever I'm trying something new I tend to do it twice just in case one of them looks awful… both my stamped panels turned out, so I decided to make a second, smaller card as well.  This one has a slightly smaller front panel with a stamped detail along the right inside panel.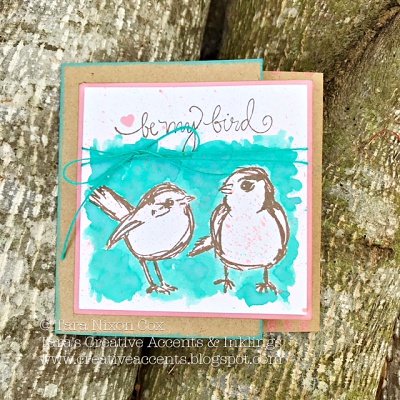 This distressed dot border is also by Dina Wakley.  Love it with Distress Oxide on Kraft!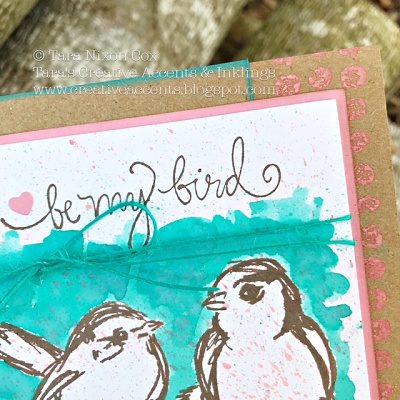 Here's my two cards together- they're very similar, but make a nice little card pair for spring!  I hope you like them!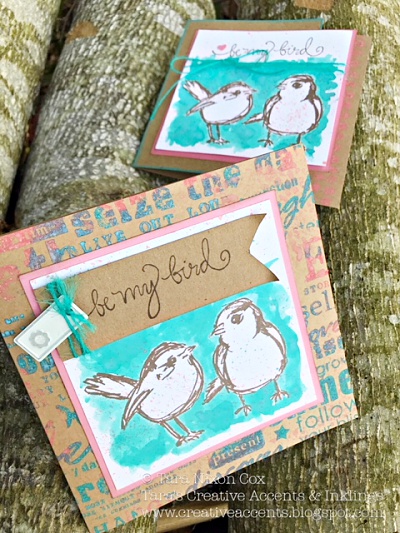 Wishing you sunny days and chirping birds… and a spring that starts to feel like spring real soon!
Inky hugs,
Tara
Materials Used: