Happy Tuesday!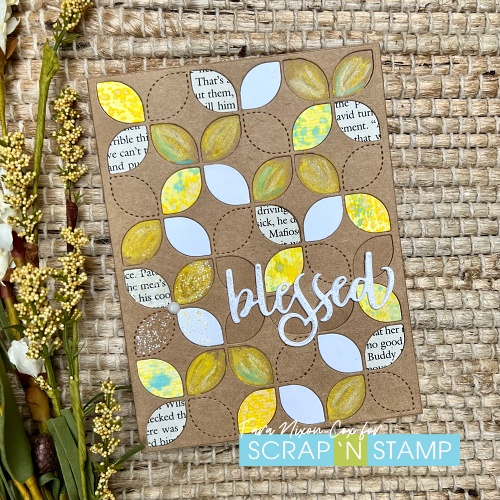 I'm back sharing another Playful Pinwheels card (actually 2, since I did it in two color palettes) this time the focus is on Kraft.  I made the yellow version during my most recent Crafty Live on the fb page.  I used a variety of cut outs to piece this card together- focused on yellow blended backgrounds, book print & plain white card.   Once I had a random layout I like, I glued all the pieces in with Nuvo Deluxe Adhesive.  I then grabbed some Distress Watercolor Pencil Crayons in 2 shades of yellow and added some scribbles in some of the empty spaces.   Once I brushed water over them I decided they needed a bit more dimension, so I added a bit of white & aqua to some of the colored petals.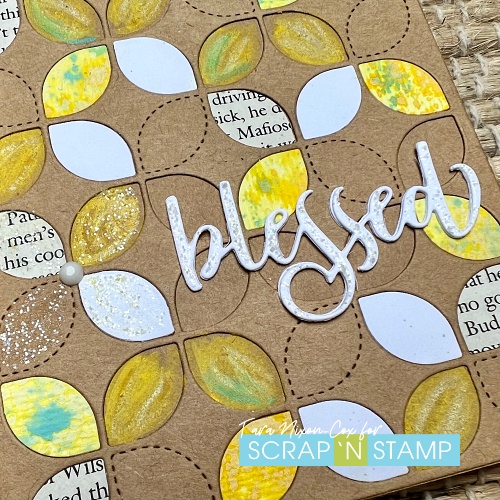 I finished the card off with some subtle touches of glitter.  I've used (discontinued) Distress Stickles in clear Rock Candy.  You can purchase the loose glitter still here.  I added some of this to one pinwheel and to my die cut word, which I positioned next to it.  I've cut a Honey Bee Bitty Buzzword die twice for a it of dimension.
My second card was done exactly the same, just with a different portion of the inky blended background paper.  I've used the blue/green parts and colored with the same tones for a totally different feel to the card.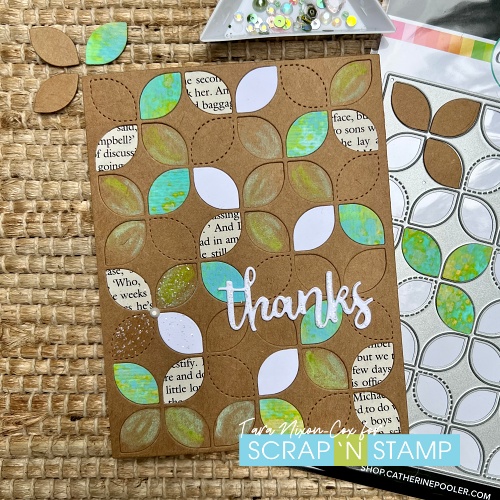 I love how they both came together, and the dimension you can see by layering the Kraft cut outs over a Kraft background.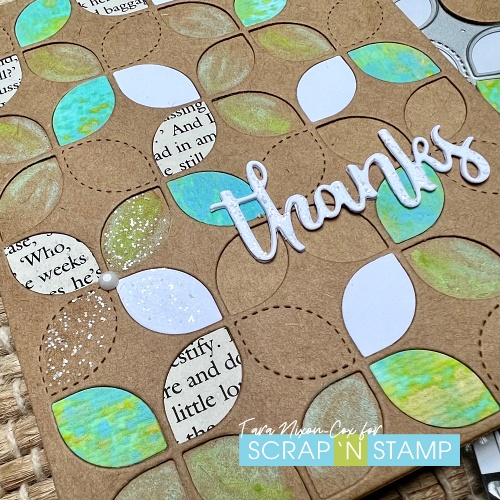 These cards were a bit fussy, but not difficult to do.  I also got some great ideas from the ladies who tuned in LIVE with me, and I look forward to giving this card some more seasonal twists!
Inky hugs,
Tara