Happy Tuesday!
I hope you had a blessed Thanksgiving weekend and found time to relax and enjoy good food, family & friends!  My husband and I took a road trip to see some autumn colors and while we saw a lot of beauty, I think we were a few weeks ahead of all the color changes!  I did see a few bits of 'ripe persimmon' type shades on some trees, but they are not quite showing off the full glory of autumn!  I'm not sure what it's like in your part of the world, but temperatures are still very warm here in the south.  I'm eagerly anticipating the change in temperatures and colors… so today I've created a set of simple cards celebrating my favorite season 🙂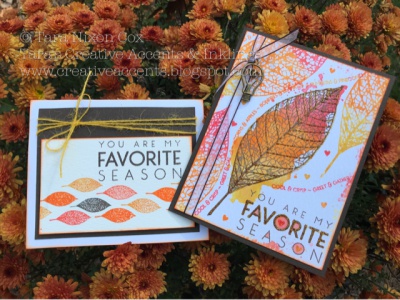 I pulled out some shades of Distress Ink that I'm most looking forward to seeing in nature and used them as my palette for these two simple cards featuring the beautiful Lace Leaf Stamp Set by Concord & 9th.  Very little explanation is needed here- I simply stamped on watercolor card stock.  The large leaf with multi-colors was misted with water before stamping to enhance the watercolor feel I was aiming for.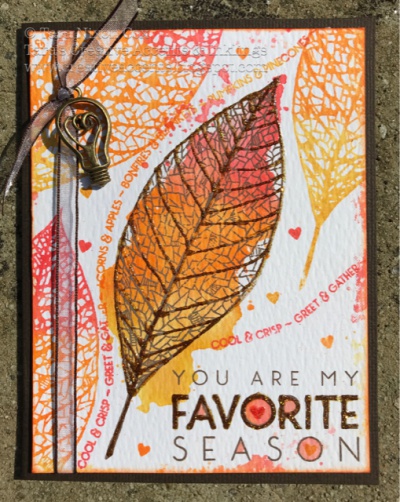 I pulled out my current seasonal fave Honey Gold Nuvo Glitter Drops to add some shimmer to the leaf and the sentiment.  It really plays well with the autumn colors!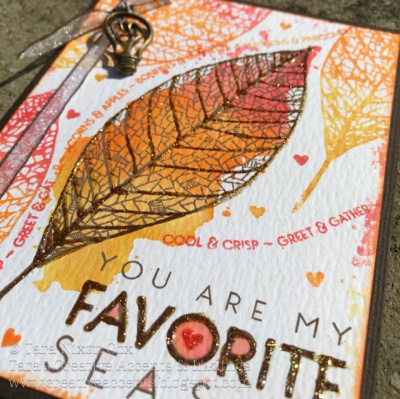 The second card was directly stamped without misting with water, I changed ink colors without cleaning my stamp to get a bit more color variety in my simple pattern.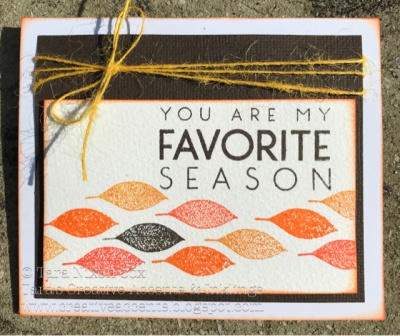 Both cards were embellished simply with ribbon or twine… and a cute metal embellishment added the balance I was missing on the larger card.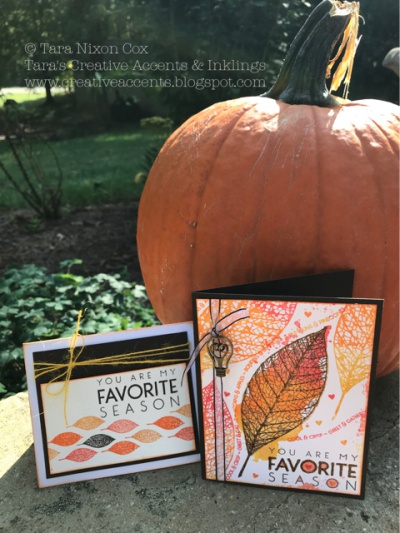 Inky hugs,
Tara
Materials Used: