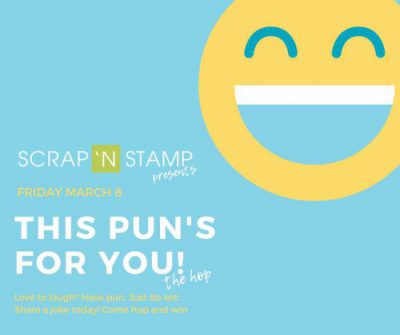 We always love reading the comments y'all leave on the blogs along the way during our blog hops, and it's fun to be able to surprise some of you with prizes as our thanks for the kind words 🙂  This month we are giving away 8 Punny Prize Packs and one $50 gift certificate!  We've randomly selected names from each of the blogs along the way and the winners are…
Mary-Ann V.
Sandilou
Jeanette
LC Lamothe
Christina Boychuk
Gail
Mary Magnus
Shirley H.
… and the winner of the $50 gift certificate is Lucy Chretien!  Congrats to each of you!  Simply follow this link and add the 'prize claim' to your shopping cart!  When you check out, we will ship your prize to you!
Remember, you can still play along with our Challenge group on facebook and create a card of your own along the same theme!