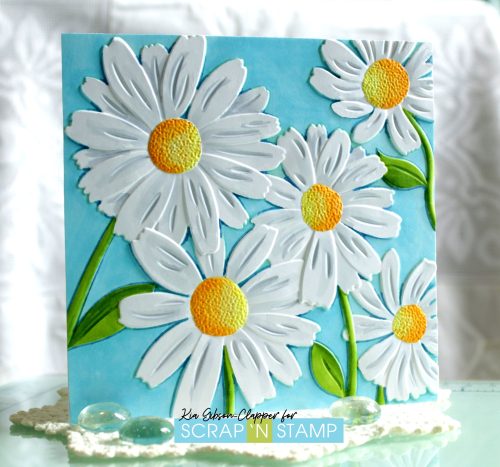 Hello to you! I am back today with a card I made using Altenew's 3D embossing folder called "Daisies", which I coloured using Copic markers. Yes, it is a little more time consuming, but I always love the results, and I hope you do as well.
First was to prepare my piece of cardstock. I spritzed both sides of my Hammermill card with water before inserting in the embossing folder, which relaxes the paper. I then ran the piece through my Gemini Jr.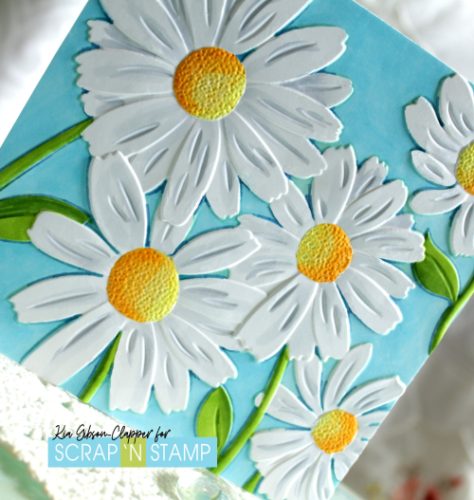 For this card I used 2 layers of B01 to colour the background. As there were some very tiny areas where my Copic tip would not fit I added Sharpie thin markers and went around the flowers and stems with green and blue markers.
I coloured the flower centres using T02, Y15,  Y17 and Y38; for the flowers I used C1 and C3; and the leaves are YG15, YG17 and YG25.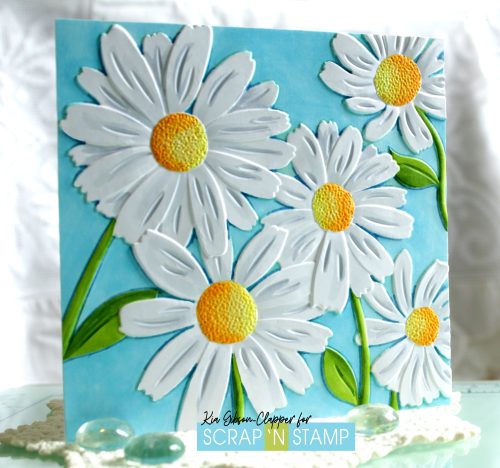 When all the colouring was complete I attached the panel to my Neenah cardbase using Art Glitter glue, which allowed me a bit of wiggle room.
After all my colouring I did not want to cover up anything on the front of the card so I did not add a sentiment. As I always finish the inside of my cards I will put the sentiment inside the card, once I determine who I will be sending it to.
I hope you have enjoyed this card today, and wish to thank you for your visit.
See you next time.