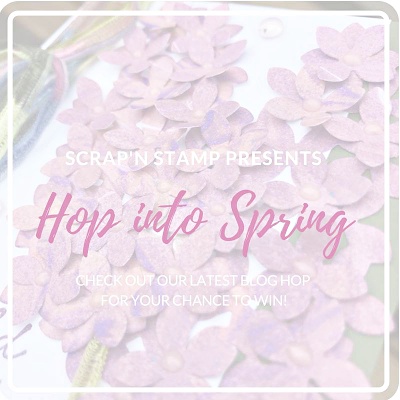 Hi!  Thanks for stopping by today, we've got some fun projects to share with you on our Hop Into Spring blog hop 🙂  The hop starts HERE with projects by ME (Tara) & my Mom, Julie!  Be sure to leave a comment on each of the blogs and we'll be selecting a winner to receive the featured die set!
I'll give you the links later in the post as well, but to make it easy, here's the full (short) list:
Today our projects all feature the lovely lilac die by Dee's Distinctively, a great Canadian company!  This beautiful die features two parts- a base with the entire lilac shape and another with individual blooms.  I chose to use both parts on my projects today, cutting from some pretty marbled paper (more on that later!) and shaping the individual blooms to add dimension and texture to my project!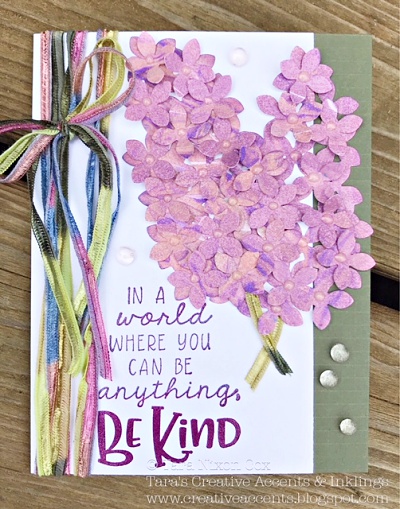 The blooms were so pretty that I kept the rest of my card quite simple… the palette was inspired by the combination of the lilacs and the fun variegated fibers I came across.  I had the pleasure of crafting with my Mom on my recent visit and using primarily supplies from her creative space on the cards.  In fact, I'm sharing two cards with you today- one of which my mom created 🙂   Here's a closer look at my sentiment, by Taylored Expressions, simply stamped in pigment ink & clear embossed.  Love it!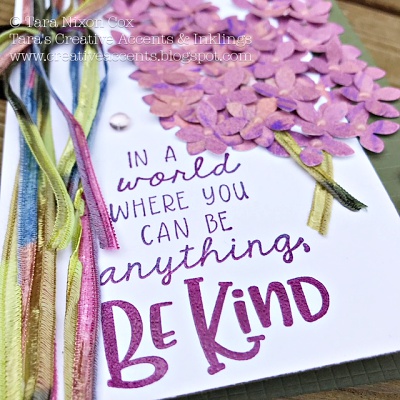 I used some dimensional drops in the centers of the blossoms (similar to Nuvo drops or Glossy Accents) and added some dimensional drops around the card as well.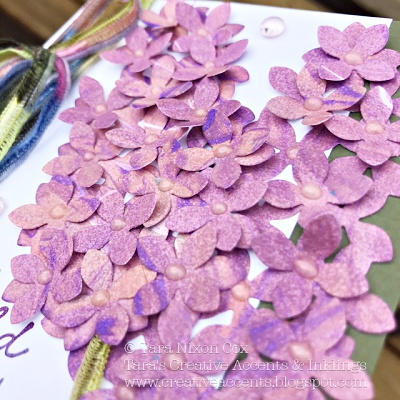 Here's the card my Mom, Julie made: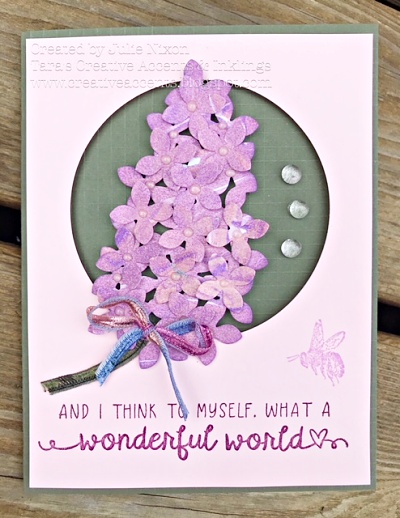 She had a pre-cut frame panel that provides a perfect focal point for the lilacs!  The sentiment is from the same set I used and she added the sweet little bee from a Tim Holtz minis set 🙂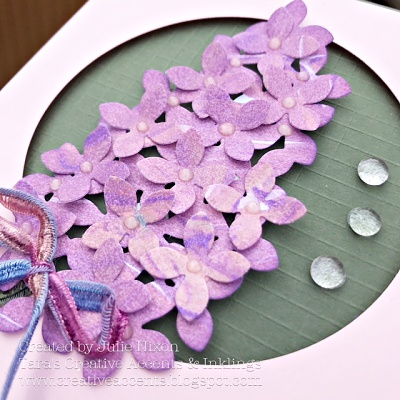 The lilacs were all cut from some paper I created using a Shaving Cream Marbling process at a recent make & take day at a nearby store.  Here's a few process pics- I started with a coral base and added purple for my second run since I wanted to work with these dies.  So glad I did, Love the results!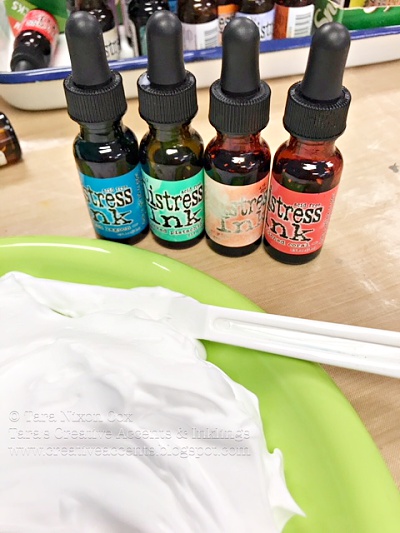 Start with shaving cream foam and Distress Ink Re-inkers… drop and drag a tool through to create patterns.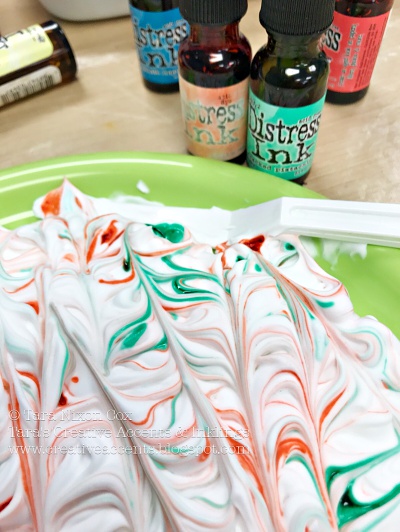 lay your paper into the patterned foam, remove and then scrape the foam from the paper to reveal the pattern!  Add some more drops of color and repeat until it's not pretty anymore LOL.  Here's my finished pieces: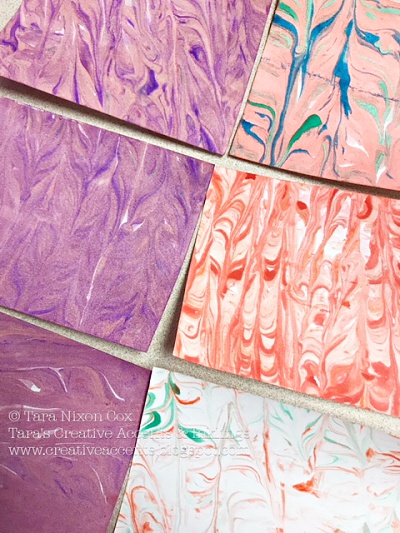 It's a bit messy, but easy and a fun way to create backgrounds!
Next on the HOP head over to see…
As you can see, we are a smaller group for today's hop- we lost some amazingly talented ladies as they've gone on to other commitments (we wish you guys all the best- love seeing what you're doing on social media!) and we have decided to step it up and start an official Design Team! We'd love to have YOU apply!  You can find all the details on Facebook and by clicking over to this blog post 🙂
Have a creative day!
Inky hugs,
Tara
Materials Used:
Dee's Distinctively Die: lilac
Taylored Expressions Wonderful World Stamp Set