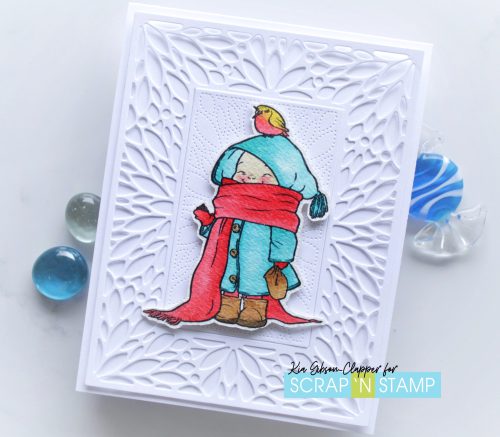 Today's Random Act of Kindness prompt is Watercolour. I decided I would use distress inks for the task. I have linked below the colours I used for her outfit. I kept the card clean and simple, as all the white represents the snow that we in the east are still dealing with.
I am using Arches cold press watercolour for the image stamped using VersaFine Clair ink in Nocturne.
The sun is obstructed from view due to heavy snow clouds, so when viewing something that is outside in snow, the light source is coming from every angle and I painted with that in mind.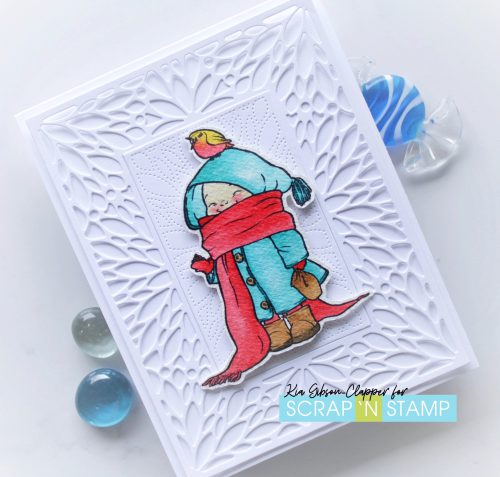 I cannot get enough of this little image, which always makes me happy when I colour her. I added a new to me die for the background representing the snow. It is a 2 piece die, with the middle piece a separate etched piece. Simply beautiful!
I glued the outer frame to my card base on the inner rectangle portion of the die. I then glued the back etched piece in place and using foam tape added the image.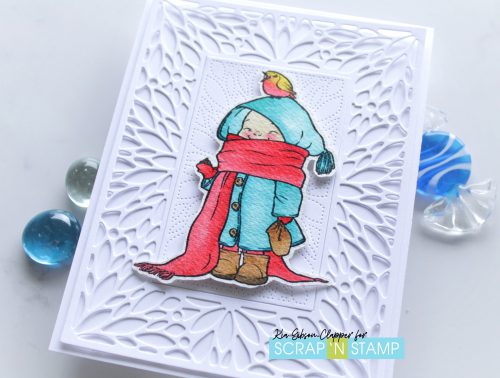 To finish I added another die cut piece on the inside, leaving the etching piece out, and stamped the sentiment that comes with the stamp set again using the VersaFine Clair ink.
Thank you for stopping by today.
Following are Affiliate links to the store at no extra cost to you.