2023… the adventure begins!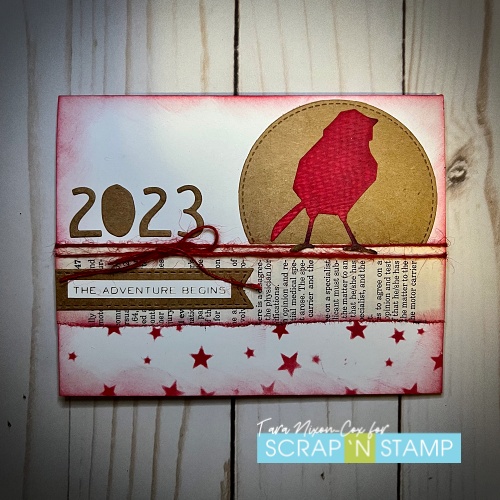 Several years ago I started making my first card of the new year inspired by the Pantone Color of the Year.  Though I have very little time to create these days I knew that I could not overlook the release of Lumberjack Plaid Distress at the end of 2022, around the same time that Viva Magenta was introduced as the 2023 color!
I aimed to create a CAS card, and struggled with it… but my primary pop of 'magenta' is on the bird silhouette. 
I planned to add the sentiment and the strip of book print… the rest just ganged up on me so I could no longer call this CAS!  Hope it makes you smile as you join me in facing the adventure we are calling 2023.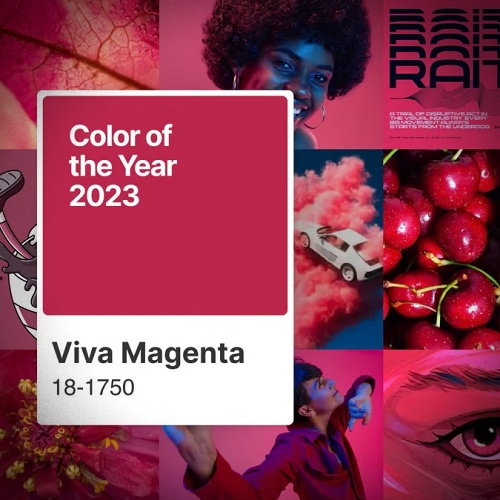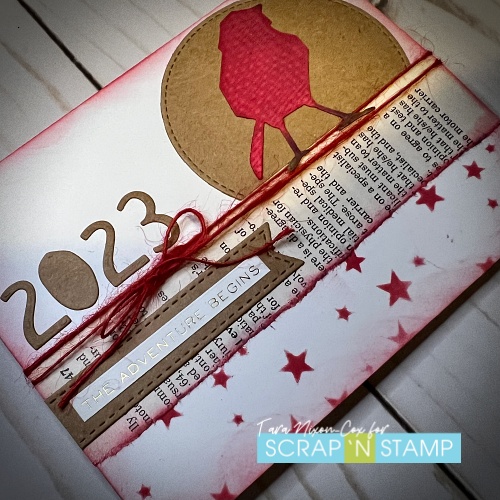 Inky hugs,
Tara