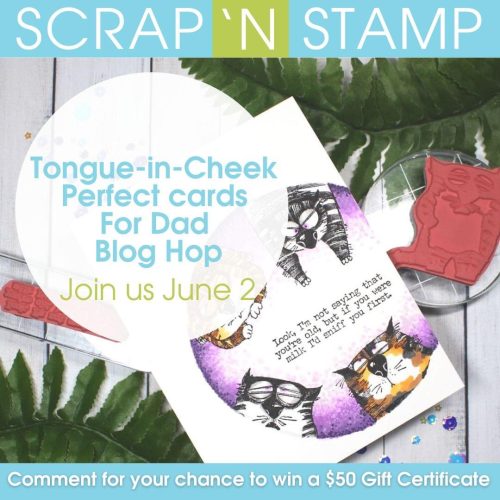 Ready for a little Tongue-in-Cheek Fun & Puns this weekend?  We're all set to share some cards inspired by & created for DAD!
As always, there's a prize to be won!  Leave comments at all the stops along the way and you'll be entered for a chance to win a $50 GC to the SNS online store!  Yay for free crafty shopping!   If you hop over to see some of us on Instagram, you'll find an extra chance to win by leaving comments there, too!
The hop moves from here to Meghan K!   Then hop over and see projects by:
Happy Hopping!