Happy Tuesday!  Todays card is inspired by the Random Acts of Cardness word of the day "stencils" and the colors of the year, Illuminating (yellow) and Ultimate Gray.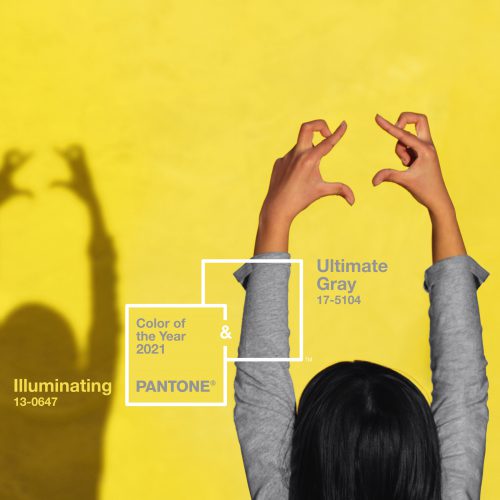 Each year I try to create a card inspired by the color of the year… and for 2021 there are actually TWO colors to work with!  I started with the broken fence stencil by Picket Fence Studios and figured out the rest of my card from there, layering Squeezed Lemonade Distress Ink through the weave texture with a Blending Brush.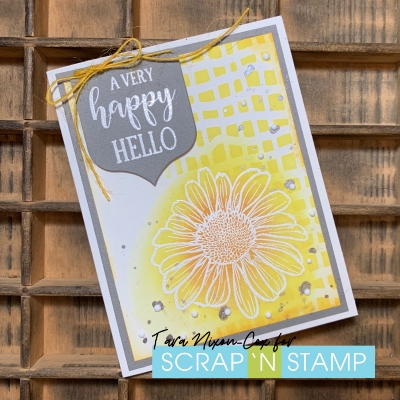 I'd been planning to use both the stencil and these Colossal Cone Flowers by Gina K to make a slimline card, but decided to switch to a simpler, standard A2 sized card this time. I embossed the bloom over my background (which was dry, since I had stenciled it the day before & set it aside) in Opaque White Wow Embossing Powder and embossed the sentiment with the same powder on gray card stock. (TIP- Since I don't have a lot of this paper in my stash, I stamped and cut the sentiment from the center of the piece I was layering over! Looking at my card you would never know there is a cut out from the middle of the gray layer!)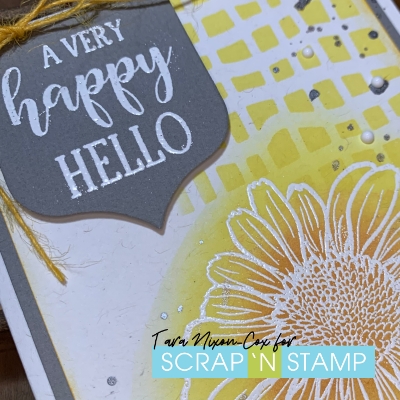 I once again took my blending brush and inked over the embossed area with more Squeezed Lemonade Distress Ink, then added a bit of Fossilized Amber to the center of the flower for a bit of contrast.
Lastly, I decided to add a bit of splatter details to my card.  I didn't have a gray paint, so I used some Perfect Pearls Mist (no longer available, but you can make your own by mixing the powder with water) in Pewter.  It's a nice rich gray with a touch of shimmer- perfect :).  I also layered a bit of white Nuvo drops for additional shine & texture.  A bit of yellow twine finishes everything off.
I hope my card brings a bit of cheer to your day- I know I've been needing some lately!
Inky hugs,
Tara